PetSafe Stubborn Dog Fence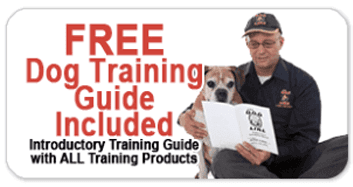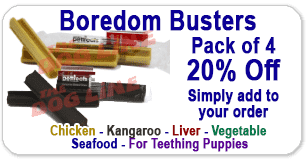 The PetSafe Stubborn Dog Fence System pretty much speaks for itself. It was designed and built specifically to safely contain larger dogs with stubborn attitudes - suitable for large dogs from 15kg and up. It features 5 total levels of high output corrections paired with vibration including a Tone Only Mode for easy and flexible training. This system can cover areas of up to 10 acres with additional wire and the receiver collar runs on a replaceable 9V battery to handle higher correction levels.

What's GREAT about the PetSafe Dog Fence?
PETSAFE TRANSMITTER
3 Year Manufacturer's Warranty
Best for Medium to Extra Large Sized Dogs
Signal Range Control to adjust the signal width
Wire Break Alarm to alert of a damaged wire
Works with Multiple Receiver Collars
Boundary Coverage of up to 10 Acres (1 Acre = 350m of Wire – 150m Included)
DOG FENCE BOUNDARY WIRE
150m is included in each kit.
20-gauge wire
Solid core, burial-grade wire
MANUALS AND GUIDES
Owner's Manual
Training Guide
Installation guide
Dog Training Flags included
THE DOG'S FENCE COLLAR
3 Year Warranty
Waterproof for safety
5 Programmable High Output Levels Including a Tone Only Mode
Low Battery Indicator
Replaceable 9v Alkaline Battery – Lasts up to 6 months (to purchase separately)
The Complete Stubborn Dog Fence System
Each of our Dog Fence Systems comes as a complete kit with everything you need straight out of the box to start installing it on your property. Simply plan out your design using our suggested designs in the included Installation Guide and test it with the receiver collar and the test light. Simply plug in the transmitter to a nearby power source, insert the two ends of the boundary wires, select the signal width and you're good to go.

Learning how the receiver collar works is also very easy. We include a test loop already attached to the transmitter so you can try and see how the system works. We include a training guide in each kit as well to help you properly train your dog and safely contain him within your set boundary.

This particular kit is designed for stubborn dogs that need a stronger push when it comes to training. The static corrections are higher than regular collars and aren't recommended for more sensitive dogs. Despite the high output, this system is still perfectly safe and humane and shouldn't harm your dog in any way.
What comes in the PetSafe Box?
PetSafe Stubborn Dog - In-Ground Fence Transmitter + Power Plug
PetSafe Stubborn Dog - In-Ground Fence Receiver Collar
9v Alkaline Battery – Lasts up to 6 months.
150m of Dog Fence Wire
50 Training Flags
Contact Posts to suit your dog.
Test Light Tool
Owner's Manual
Training Manual
Installation Manual
The PetSafe Dog Fence Transmitter
The transmitter is capable of sending out a signal through the wire that covers an area of up to 10 acres. In order for the signal to travel outwards from the wire, both ends of the wire must be attached to the transmitter to create a complete loop. The signal width can also be controlled on the transmitter if you are considering designs that involve signal canceling or if you just want to widen the signal for added security.

The transmitter is equipped with an emergency sound and visual wire break alarm that alerts you if your boundary wire has been damaged or cut. This safety feature instantaneously allows you to secure your pet before he is able to escape your property. If you have more than 1 dog in your household, you are able to add as many receiver collars as you want without any adjustment on the transmitter.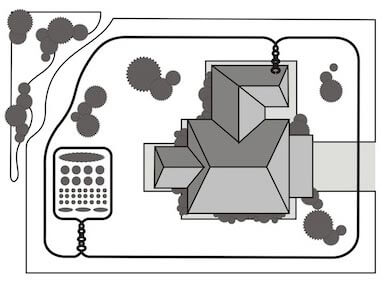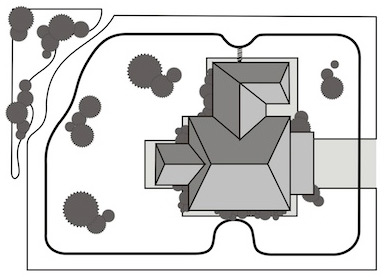 3 YEAR MANUFACTURER'S WARRANTY
The dog fence transmitter is covered by a 3 year warranty by the manufacturer - fully guaranteed!

BEST FOR MEDIUM TO LARGE, STUBBORN DOGS
This kit is specifically targeted towards containing your larger dogs with stubborn attitudes. Higher output levels give them a firm correction while still being humane and harmless.

ADJUSTABLE SIGNAL RANGE - LARGER COVERAGE
For signal cancellation or simply increasing the signal radiating from the boundary wire for added security, a signal adjuster on the transmitter allows you to adjust the signal width.

WIRE BREAK ALARM - FOR ADDED SECURITY
The transmitter is equipped with an emergency alarm system that lets you know if your boundary wire has been broken or cut. This means your dog fence system is not secure and allows you to secure your dog while you find and fix the break.

SECURE ALL DOGS - ADD MORE COLLARS
The transmitter is able to handle and contain an unlimited amount of dogs with receiver collars. If you have more than 1 dog in the family, simply get an extra collar and train them with your current dog fence. You do not need to do anything else with the stubborn dog fence transmitter for additional collars to work.

BOUNDARY COVERAGE OF UP TO 10 ACRES
A 150m boundary wire is included in this kit which is good for a ½ acre property. The transmitter can perform normally for up to 10 acres with additional wire.
The PetSafe Stubborn Receiver Collar
The included collar is specially designed to safely contain larger, more stubborn dogs. They have a higher output compared to regular receiver collars for large dogs but are still as harmless and as humane. It is built to be completely waterproof in case your dog likes to play in the rain or accidentally dunks the collar into his dog bowl.

The stubborn dog fence collar offers you the flexibility of 5 total programmable levels including a tone-only mode which is best for training. The 4 static corrections range from Med, Med-High, High, Very High and are all paired with vibration stimulation for a more reliable effect. The collar warns your dog with an audible tone so the tone-only mode will easily help you condition your dog to respond to the tone while approaching the boundary zone. We include a training guide in each kit to help you with proper training for long-lasting results.

3 YEAR WARRANTY - INCLUDES DOG CHEWS
The receiver collar is fully covered with the manufacturer's 3 year warranty.

WATERPROOF EXTERIOR - FOR SAFETY
For dogs that love to swim or play in the rain, the waterproofing of this collar prevents any internal damages caused by water seeping in. You won't need to purchase another collar if your dog dives into your pool.

5 PROGRAMMABLE HIGH OUTPUT LEVELS - INCLUDES A TONE-ONLY MODE
4 programmable static correction levels and a tone-only mode best suited for training offer you the flexibility of choosing the appropriate level for your dog's temperament. Despite this being a high output collar for stubborn dogs, not all stubborn dogs need to be corrected at a high level. Start at the lowest level and increase by 1 level until your dog responds appropriately.

STATUS INDICATOR LIGHT - TO CHECK BATTERY LEVEL AND CORRECTION LEVEL
Don't get stuck with a dead battery and wait for an escape. The low battery indicator allows you to check if you need to switch out the old battery with a new one.

USES REPLACEABLE PETSAFE BATTERY (9V ALKALINE)
The dog fence receiver collar uses a 9V alkaline battery to deliver corrections on a high level. They usually last up to 6 months but will still depend on the frequency of use and the level of correction. They are user-replaceable so you can get extra batteries when needed.
High-Quality Dog Fence Boundary Wire
A high-quality 150m boundary wire is included in the dog fence kit that is very strong with its 20-gauge solid core, burial-grade wire - making it more durable. The dog fence wire can only not be buried underground but can also be hanged on your existing fence or lay it anywhere.


Learn more about our dog fence wire and check out our dog fence calculation chart and find out how much wire you need!
WATCH OUR VIDEOS AND LEARN MORE ABOUT ELECTRONIC DOG FENCES!