What's the Best Rechargeable Bark Collar?
The PetSafe Rechargeable Bark Collar - PBC17-16000
It works with 15 levels of progressive static or "shock" stimulation and starts at the lowest level. If your dog goes on barking excessively, the collar will automatically progress to the next higher level of stimulation until your dog stops barking. Don't worry. This bark collar has a built-in safety auto-shutdown feature to allow your dog to bark during emergencies.
Other Questions You Need Answers about Static Bark Collars:

The PetSafe Rechargeable Bark Control Collar can fit small to extra-large dogs weighing from 3.6 kg and up. It also comes with an easily adjustable collar strap designed with a water-proofing coat.
Discover more of its features below and see if this anti-bark collar will best suit your dog.
Your dog's Rechargeable Bark Control Collar - PBC17-16000 is covered by the manufacturer's warranty for 3 years. Make sure to register the bark collar within 30 days at petsafe.com.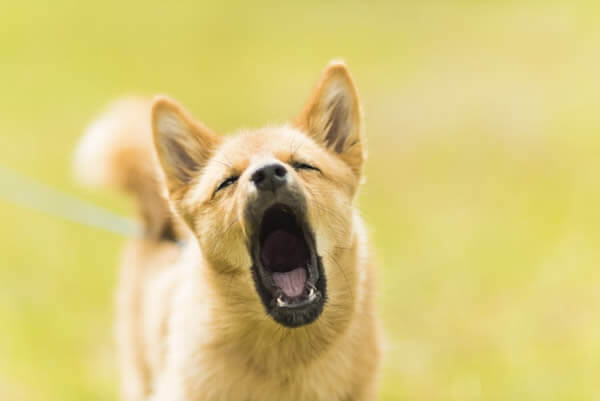 The PetSafe Rechargeable Bark Control Collar gives you flexibility in training your dog to stop the unnecessary and excessive barking
It basically does the training for you - as your dog barks, the static stimulation starts at the lowest level and gradually increases as your dog continues to bark. Then, the static correction will stop as your dog stops his barking frenzy.
Indeed, such a feature makes the bark collar harmless and effective for sensitive and/or stubborn dogs alike.
PetSafe Bark Control Collar PBC17-16000 saves you more time, money, and effort - you don't have to worry about rushing to the store... or waiting for replacement battery ordered online to be shipped… or spending a few dollars for new batteries.
Not anymore. You can now easily recharge your dog's bark collar for less than 5 hours and use the anti-bark collar for over 12 hours.
This rechargeable bark collar from PetSafe is designed with a two-colour LED indicator to help you identify the battery status of the collar and avoid halting the bark control training at the wrong time just because the battery is flat.
3 red blinks for every 5 seconds mean that the battery level is low.
Once the battery is drained, you'll see no flashes of the LED light.
Then, if the bark collar is charged, the green light will flash once every 5 seconds.
This feature stores the data of how often your dog gets the correction from the bark collar.
This data helps the PetSafe bark control collar to eliminate your dog's nuisance barking by starting at the lowest static stimulation level then by increasing as your dog goes on a barking episode… until the barking stops.
Now, the temperament learning feature uses the level that commonly makes your dog stop the excessive barking, as the new starting point of correction - the next time your dog goes on unnecessary barking.
Also, as your dog gets properly trained on bark control, the initial correction level will also be automatically reduced.
Of course, PetSafe has designed the rechargeable bark control collar with an auto-reset feature for safety and emergency purposes.
The bark collar will automatically shut off for 3 minutes if your dog barks for 15 times or more within 80 seconds - this is to avoid over-correcting your dog during an emergency or dangerous situations. Then, the anti-bark collar will automatically turn back on after 3 minutes.
This feature makes the PetSafe Rechargeable Bark Control Collar - PBC17-16000 even safer. This prevents the bark collar from falsely correcting your dog due to another dog's bark (if there are more dogs in the area) or due to heavy noise in the background.
The bark collar has a built-in sensor and microphone that simultaneously detect your dog's bark sound and the vibration from his vocal cords as he barks - only then it will activate the static correction to deter your dog from nuisance barking.
That's why we highly recommend this anti-bark collar if you have more than one dog.
This bark collar is designed with a full waterproof coating so you don't have to worry if your dog regularly dips it into his water bowl - you can even let your dog wear the collar as he plays in the pool or when you give him a bath. Perfect for water-loving dogs
Do you have any more concerns or queries about Citronella spray anti-bark collars and how they work? Give us a call on our 7-day helpline at 1 300 THE DOG (1 300 843 364). Or Message Us