Petsafe Bark Collar PBC102 - Review of Features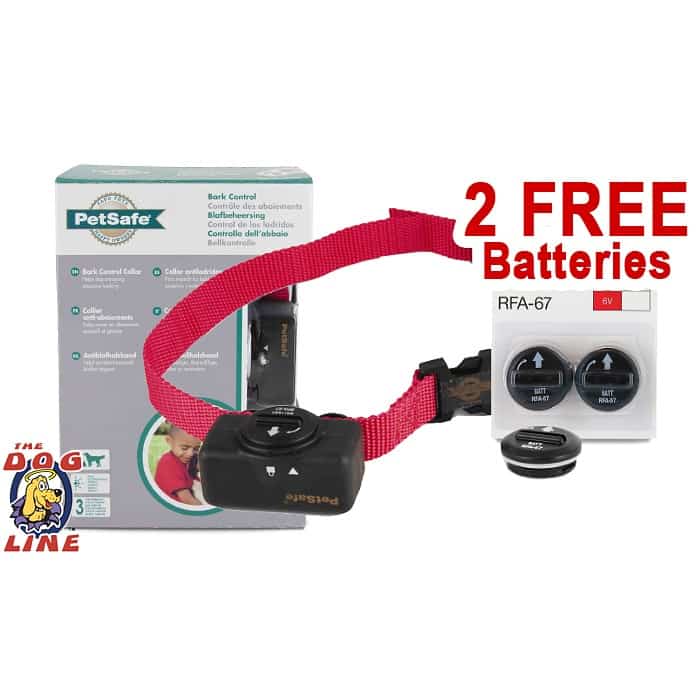 The Petsafe Bark Collar PBC102 offers a lot of different key features that a good bark collar would need...
6 Automatic Progressive Levels for Easier Training

The Petsafe PBC102 offers 6 automatic increasing levels of correction to lessen unwanted dog barking. The corrective Static pulse starts off at the lowest level, getting progressively higher with continued barking.

Automatic Level Reset

This Bark collar automatically resets to the lowest level 30 seconds after each barking episode.

Vibration Activation

This Bark Collar only activates when it gets a vibration coming from your dog's vocal cords. Even there are other noisy dogs in the area the bark collar would not activate. It only responds when your dog is wearing the Petsafe anti-bark collar barks.

Rubber Coating - Prevent accidental activation

This Bark Collar is coated with a high-quality rubber material that prevents any accidental activation from when your dog knocks the collar on the pavement.

3 Years Manufacturer's Warranty

A good bark collar should have a long warranty on their products...Petsafe offers 3 Years Manufacturer's Warranty.

Fully Submersible and Waterproofed

Even your water-loving dogs play on the pond, got wet under the rain...the training would still continue. Remember, Consistency is the key to training your dog.
Reduce Nuisance Barking with a Petsafe Dog Bark Collar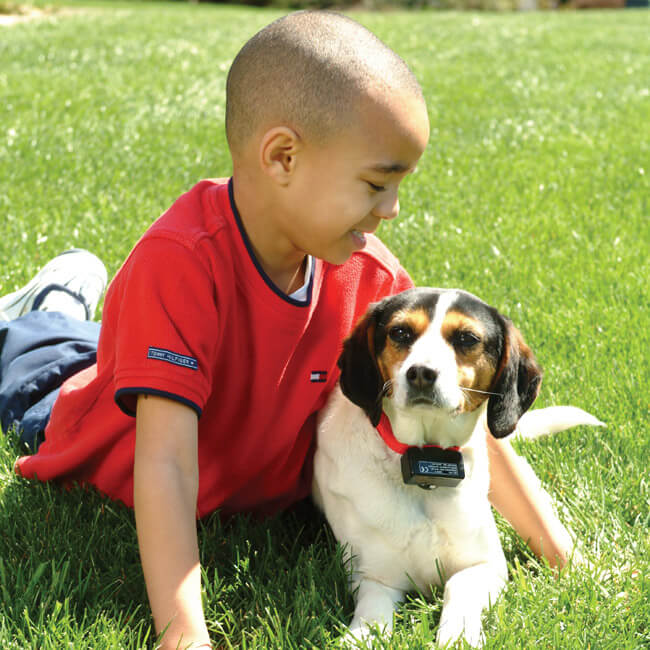 What I must stress in this Petsafe dog bark collar review, is that the Petsafe anti-bark collar controls barking rather than stops it outright.
As the levels of correction get progressively stronger with persistent barking, it trains the dog not to bark persistently. Thus, it still allows your dog to bark, so he can warn you of a stranger approaching the property.
The dog's ability to bark if it is needed is not affected. Should the dog be faced with an emergency situation its instinct to bark will still allow emergency dogs barking.
The adrenalin level the dog experiences will outweigh the barking dog collar corrections and the dog will still be able to do its job as a guard dog. When we conducted this PetSafe dog bark collar review we found the collar to be a barking dog training collar.
Benefits of a Petsafe Anti-bark Collar
The Petsafe anti-bark collar is strong and robust and built to withstand the wear and tear of a dog's rough and tumbles.
It is water-proof so it can be used all weather conditions; your dog can even swim with the collar on.
The Petsafe anti-bark collar has an adjustable collar for the best fit.
The bark control unit has a rubberised coating to prevent it from being activated accidentally and comes with a replaceable long-life lithium battery.
If you have any further questions that were not covered in this Petsafe dog bark collar review please contact us and we will happily provide further information and answer your questions.
Are you following The Dog Line on Facebook? Make sure you recommend our barking dog collar products to stop a dog from barking and make a better relationship with neighbors, which will be automatically shared with all your friends on Facebook.