Vibration Bark Collars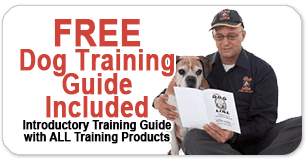 Vibration Bark Control Collars are used to train a dog to reduce or stop nuisance barking. The vibration stimulation activates whenever the bark collar detects your dog's bark and distracts them from continuous barking. This basic concept of how to stop a dog from barking is the same for other types of Bark Control Collars but takes advantage of other stimulation for distractions.

Vibration Bark Collars are usually meant for timid dogs that are a bit sensitive to other stimulation. Vibration is one of the best stimulation options to avoid scaring your dog into the corner. It is also best for dogs that have been trained before and only requires a soft reminder of what not to do excessively. With proper training and consistency, any dog can be trained to reduce or stop nuisance barking, or even deter them from it while they're still young.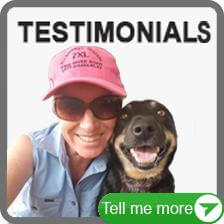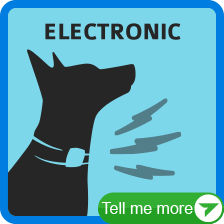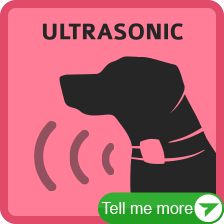 Vibration Dog Bark Control Collars
Using Vibration to distract your dog from barking is one of the softer options available in the market. Vibration only Dog Bark Collars are as effective as other types of bark collars if used properly. A dog with higher tolerance to Bark Collar distractions or stimulation may likely have a higher tolerance for vibration. Our vibration bark control collar features 10 combinations of random vibration to prevent your dog from getting used to it.

Dogs that aren't afraid to go for a splash every now and then shouldn't be deprived of such fun. This is one of the many reasons why waterproofing is an important feature to have. Our vibration bark control collar has this feature so you'll be safe from water damages. Another feature is Perfect Bark where the collar uses both sound and vibration to detect your dog's bark for an accurate response every time.
Static Stimulation & Vibration Bark Collars
Static Stimulation is possibly by far the most effective and the most common type of Bark Collar in the market. Static stimulated the muscles around the dog's neck, thus creating a distraction which stops the dog from barking. With proper training, the dog will avoid the stimulation and only bark when necessary or when the drive is higher than the level of static used.

Vibration can also be used in the same manner but in this case, is commonly used for dogs who have already gone through training. Vibration is used as a reminder that barking is not to be done unnecessarily. Our static / vibration bark control collar is also waterproof and submersible for safety, 10 levels of static and a learning vibration system.
Vibration and Ultrasonic Sound Dog Bark Collars
Vibration and Ultrasonic used together is a more effective way to reduce nuisance barking in a sensitive dog. You have the option of using either or using both at the same time. This all depends on your dog's personality and size.

Ultrasonic and Vibration stimulation for Bark Collars are usually suited for smaller sized dogs and medium dogs with a timid personality such as Chihuahuas, Shih Tzus, Beagles, Yorkshire Terriers, Aussie Cattle Dogs, Border Collies and more. They require a softer type of bark collar because they are more sensitive and may be easier to train compared to larger dogs that may require stronger static pulses.
Dog Bark Collars with Vibration and Voice Recorded Commands
Combining Vibration with Voice Recorded Commands is a unique way of training your dog's bark to reduce or eliminate nuisance barking. This collar features adjustable bark sensitivity so it can work for loud barkers and soft barkers and dogs that whine or howl.

Using voice commands means you can record yourself telling your dog to stop, saying no, saying quiet or whatever command your dog might respond to. This not only becomes effective with the collar on but when you're around, you can give your dog the command and your dog would know how to respond.x