Best Stop Barking Devices for That Dog Next Door
Outdoor Bark Control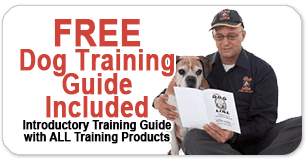 Whether the dog next door is stressing you out because of nuisance barking… or your neighbours complaining because of your dog's excessive barking… an Outdoor Bark Control will help you bring back the peace and quiet in the neighbourhood.
These anti dog barking devices emit a harmless ultrasonic sound to deter your dogs from unnecessary barking.
The ultrasonic sound is almost inaudible to human ears but it's extremely annoying to dogs, however safe.
Your dogs will also be trained to quit from nuisance yapping (for the long-term) if these stop dog barking devices are partnered with bark control collars.
These outdoor electronic bark control devices can reach up to 15 metres bark sound detection and ultrasonic deterrence - this is why it's best used for outdoor hounds
Choose Your Excellent Outdoor Bark Control Device Here:
{module_productfeaturelist,P Outdoor Bark Control,100,Weight,, template="/tpl/pro-list-filter.tpl"}
Get FREE advice on dog bark and training collar to train a dog properly! 7-day helpline! Call 1300 THE DOG (1300 843 364)