Barking Dog Collar Review
Read our Dog Bark Collar Reviews - Find out the information you need to Stop your dog barking. Including Electric Barking Dog Collar Reviews - such as Citronella Spray Bark Collars, electric and electronic bark collars and Ultrasonic dog collars are tools that can help you stop dogs from barking too much.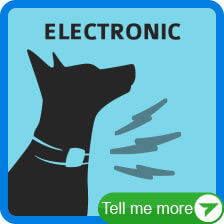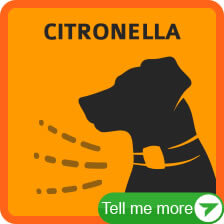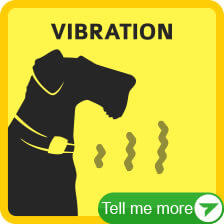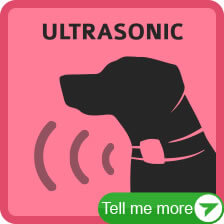 Getting the Right Barking Collar For Your Dog
Each Dog is different and so getting the right advice about buying your Barking Dog Collar is very important. The Dog Line has been helping dogs and their parents dealt with barking issues. We have also helped over a thousand customers AND their dogs deal with bad experiences while using the wrong types of barking dog products. While it's true that bark collars are a hit and miss, we want you to always HIT it so read on our reviews and know which barking dog collars work best with you and your dog.
Colin Seal - Wednesday, November 07, 2012
Barking Dog Collar - Stop My dog From Barking
You will certainly want your dog to bark if needed. However, you have to make sure that this barking will not annoy the entire neighbourhood. If this happens, it is important for you to find something such as a barking dog collar that will prevent the dog from resorting to nuisance barking.
What are your Objectives to stop a dog from barking?
The objective here is to avoid unnecessary barking and yet allow the dog to bark when necessary. An example of nuisance barking is when your dog barks at a person walking his dog along the footpath. However, a guard dog doing its duty must bark for a limited period only. You have to allow this simply to let your pet feel that it has done its duty of watching over your home.


When you look for barking dog collar or other barking dog products, the device must be capable of correcting the dog instantly. There has to be a low-level stimulation and activated to give the animal a consistent message regarding when it is appropriate to bark and when it is not proper to bark. The gadget has to have graded levels of stimulus starting low and increasing gradually. This should be done within a short time.
Buying a Barking Dog Collar
The barking dog collar should be fitted correctly around the neck of your dog. A warning beeper is activated to train the dog and goes up to the next level depending on the degree of barking. If the dog activates the device in 30 seconds, it gets the warning beep and the collar will be reset to an increased level. It has six levels which go up automatically. Of course, the facts here are the instinct of the dog and its adrenaline level.

Buy a barking dog collar here that can correct barking at a low level stimulation to deter excessive barking.

It has to train the dog to bark appropriately. Likewise, the correction must be short so it will not cause discomfort to the dog.

Preventing the dog from barking does not solely depend on the anti-barking tool. This is a particular situation where the owner should display understanding but certainty and firmness as well. The objective is not to stop barking since this is impossible. You can ignore the barking but you have to implement some restrictions when this goes beyond the ordinary practice.

It will boil down to the manner by which you deal with these domestic pets combining the functions of training and exercise, establishing limits and showing your approval for the positive attitude.


Here for you and your dog,
Colin Seal
---
---

Aussie Buyer Protection
Trouble Free Guarantees
Lowest Price / Best Deal
7 Day Support Line
Proud Aussie Family Business (Since 2003)
Free Dog Training Guide
Supporting Animal Rescue
Have a Question? Prefer to Order by Phone?

Best Deal Guaranteed

Free Training Guide

Shipped Same Day

14 Days 'Trade Up'

14 Day 'Trade up' Guarantee