Short Finned Dachy..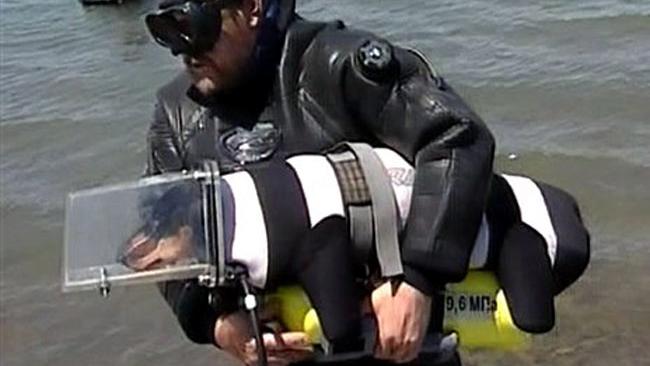 If you miss your dog while SCUBA Diving then - just take him with you! Whether he likes it or not! I like the part where the dog was 'excited' when getting ready.. But.. was 'emitting a high pitched whining noise' when underwater.. (Kinda says it all) - I don't think Dogs and SCUBA are a good fit.
How on earth do some people think of these things? Check out more on The Dog Line Blog now!
READ MORE HERE..

Here for you and your dog,
Colin Seal