Home
> Remote Dog Training Transmitters
Remote Transmitters of Dog Training Collar Receivers
Have you lost the original remote transmitter of your dog's training collar? Just buy the compatible hand-held remote for your pet's wireless dog training collar receiver.
You don't have to buy a whole new kit of remote dog training collar and spend more... then, end up having two receiver collars with one you don't need.
Just choose the same remote transmitter for dog's training collar receiver.
Pick a Hand-Held Remote Transmitter for a Dog Training Collar Here:

Aussie Buyer Protection
Trouble Free Guarantees
Lowest Price / Best Deal
7 Day Support Line
Proud Aussie Family Business (Since 2003)
Free Dog Training Guide
Supporting Animal Rescue
Have a Question? Prefer to Order by Phone?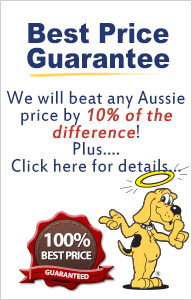 Best Deal Guaranteed

Free Training Guide

Shipped Same Day

14 Days 'Trade Up'

14 Day 'Trade up' Guarantee