Home
> Ultrasonic Animal Deterrents: Dog Repellers
Ultrasonic Deterrents - Animal Repellers
Handheld Ultrasonic Dog Repellers
This handheld Ultrasonic animal repellers have been really useful in breaking dog fights and even preventing it from happening.
The sound frequency (ultrasonic) produced by these dog repellers effectively deters dogs from any unwanted behaviours (including nuisance barking) - the sound is almost inaudible to human ears, this is a harmless sound frequency that dogs are very responsive to.
Ultrasonic Pest Repeller is a good addition in your backyard that will stop from going in your yard like birds, cats, bats, pigeons, crows, stray dogs, possums and many more.
A remote control will let you adjust the level of the volume of the sonic sounds.
Get Your Handy Ultrasonic Animal Deterrent Here: :

Aussie Buyer Protection
Trouble Free Guarantees
Lowest Price / Best Deal
7 Day Support Line
Proud Aussie Family Business (Since 2003)
Free Dog Training Guide
Supporting Animal Rescue
Have a Question? Prefer to Order by Phone?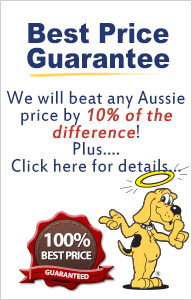 Best Deal Guaranteed

Free Training Guide

Shipped Same Day

14 Days 'Trade Up'

14 Day 'Trade up' Guarantee