Home
> NUM'AXES Pet Cameras & Monitoring
NUM'AXES Pet Cameras
NUM'AXES is a French company that designs several pet products and accessories. One of which are pet cameras. We've chosen some of the best Pet Cameras and Monitoring equipment for your pet so you can monitor their activity or save that precious play time in their point of view.

Aussie Buyer Protection
Trouble Free Guarantees
Lowest Price / Best Deal
7 Day Support Line
Proud Aussie Family Business (Since 2003)
Free Dog Training Guide
Supporting Animal Rescue
Have a Question? Prefer to Order by Phone?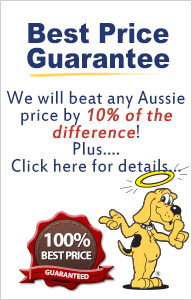 Best Deal Guaranteed

Free Training Guide

Shipped Same Day

14 Days 'Trade Up'

14 Day 'Trade up' Guarantee