Home
> BEST Stop Dog Barking Device: Petsafe Indoor Bark Control
PetSafe Indoor Bark Control - Anti Dog Barking Device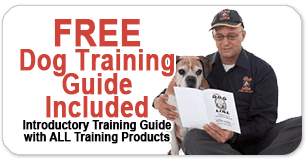 Get rid of nuisance barking before your neighbours can complain about your dogs! The PetSafe Indoor Bark Control is one of the best stop dog barking devices there is.
This is best used for your indoor pooches - this kind of anti dog barking device emits a harmless ultrasonic sound to deter your dogs from unnecessary barking.
The ultrasonic sound is almost inaudible to human ears but really annoying to dogs - that's why it's effective in distracting them from excessive barking especially if they are trained with bark control collars.
These bark control devices are battery-operated (with long-lasting battery life), you can easily set these up inside your home with 8 metres of detection and deterrence radius.
Also, these are water-resistant, with built-in tiny microphones to easily detect bark sound frequency and activate the ultrasonic deterrence.
Choose Your Indoor Bark Control Device Here:
Get FREE advice on dog bark and training collar to train a dog properly! 7 day help line! Call 1300 THE DOG (1300 843 364)
Here for you and your dog,
Colin Seal

Best Deal Guaranteed

Free Training Guide

Shipped Same Day

'Trade Up' - Trade In...

6 Month Trade In Guarantee
Barking Dog Reviews
Nuisance barking is one of the major dog related problems that we face as dog-owners. A dog constantly barking at unnecessary things and situations often disrupts the peace and quiet...

A common question for electric dog collars is "will electric dog collars burn my dog's skin?" The answer is no, they will not hurt your dog.
The only way a dog "shock" collar can hurt a dog is, if it is improperly fitted or left unhygienic - this does not only apply to Bark Collars but to all other Electronic Dog Collars. Read on to learn how to properly use and clean these dog zap collars... and avoid hurting your own dog.

Completely stopping your dog to bark is unrealistic. Dogs bark to communicate. However, when it comes to excessive barking, dog-owners have to take it up a notch and resolve the barking problem to keep the peace and quiet in the house, especially in the neighbourhood. So, understanding why a dog is barking is important in solving the nuisance barking. Read on to become an expert of the canine language and be able to decode your dog's bark sound.

Aussie Buyer Protection
Trouble Free Guarantees
Lowest Price / Best Deal
7 Day Support Line
Proud Aussie Family Business (Since 2003)
Free Dog Training Guide
Supporting Animal Rescue
Have a Question? Prefer to Order by Phone?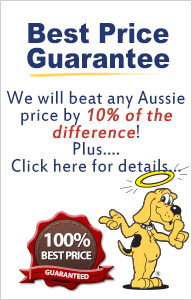 Best Deal Guaranteed

Free Training Guide

Shipped Same Day

14 Days 'Trade Up'

14 Day 'Trade up' Guarantee