Maxine Milburn
Life Became Less Stressful Immediately After The Dog Fence Installed
Maxine's big Boxer - Oscar has limited space to run on their 15 acre property because of the fear of losing him. Right after the Dog Fence is installed, Maxine felt an instant relief seeing Oscar can run freely and enjoying every corner of his large playground.

Aussie Buyer Protection
Trouble Free Guarantees
Lowest Price / Best Deal
7 Day Support Line
Proud Aussie Family Business (Since 2003)
Free Dog Training Guide
Supporting Animal Rescue
Have a Question? Prefer to Order by Phone?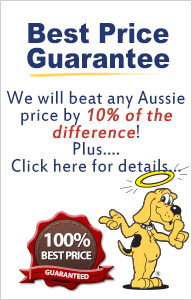 Best Deal Guaranteed

Free Training Guide

Shipped Same Day

14 Days 'Trade Up'

14 Day 'Trade up' Guarantee