Julie Elizabeth
Julie's border collie used to escape even having a 5-acre yard to run with.
She shared on FaceBook how the FENCE WIRE from our kit had given her peace of mind and safety on her beloved pooch.

Aussie Buyer Protection
Trouble Free Guarantees
Lowest Price / Best Deal
7 Day Support Line
Proud Aussie Family Business (Since 2003)
Free Dog Training Guide
Supporting Animal Rescue
Have a Question? Prefer to Order by Phone?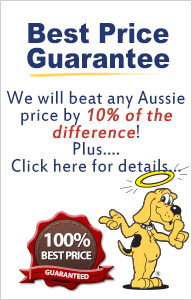 Best Deal Guaranteed

Free Training Guide

Shipped Same Day

14 Days 'Trade Up'

14 Day 'Trade up' Guarantee