PetSafe Ultrasonic Remote Dog Trainer - PUPT-100-19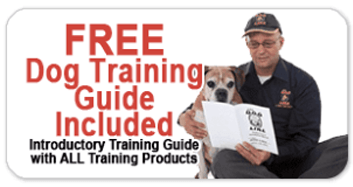 You can now take advantage of the sensitive hearing of your dogs to get their attention using this remote trainer. A hand-held remote trainer that emits a negative ultrasonic sound that will distract your dog from behaving improperly. And a positive ultrasonic tone for rewarding good behaviours
This system does not require a dog training collar, so it is perfect in all dog sizes and can reach up to 10 meters sound range which is perfect while walking your dog outside.

What's GREAT about the Remote Trainer?
FEATURES
Covered with 3-Year PetSafe Warranty
Choose between Positive or Negative Tone Correction - matches dog's displayed behaviours
Emits sonic sound up to 10m Coverage Signal Range - Perfect for Outdoor activities like walking or jogging
Water-resistant Dog Trainer- Not Submersible.
Replaceable 9V Battery - Usually lasts for 1 Year
LOW Battery Life Display Indicator
Collarless Remote Trainer - Best to All Dog Sizes
Aggressive stray dogs can be corrected using the tone
WHAT'S IN THE KIT?
PetSafe Ultrasonic Remote Trainer for Handheld Use
| | |
| --- | --- |
| Model | PUPT-100-19 |
| Levels of Correction | ULTRASONIC SOUNDS |
| Activation Mode | Hand-held Remote |
| Water-Resistant | Remote Transmitter |
| Dog Size | All Sizes |
| Remote Weight | |
| Collar Battery | 9V Battery |
| Multiple Dogs | Yes |
Detailed Features of the PetSafe Ultrasonic Remote Dog Trainer

3 YEAR MANUFACTURER WARRANTY
PetSafe guarantees a 3-year warranty to the PetSafe Ultrasonic Remote Trainer. Please be guided that any products purchased overseas will not be covered by the warranty. Call us at 1300 843 364 if you needed assistance about the warranty.

10 METERS SOUND COVERAGE
This remote trainer emits Ultrasonic sound within 10 meters from the unit. All dogs within that direct range could be affected. So, make sure to use this PetSafe Ultrasonic Remote Trainer alone with your dog while on training. But, it is also perfect while walking or jogging with your dog off lead.

POSITIVE OR NEGATIVE ULTRASONIC SOUND CORRECTION
The PetSafe Ultrasonic Sound Remote Trainer uses two Ultrasonic Tones. The Positive Ultrasonic tone is associated for good and positive behaviours your dog displays like following your voice command. While the Negative Tone should only be used for distracting or correcting undesirable bad behaviours displayed with the proper use of the unit.

WATER-RESISTANT REMOTE TRAINER
The Handheld remote trainer cannot be submerged to water. Make sure to keep it in a dry place if not use or should never be used outdoor if it is raining.

LOW BATTERY LIFE INDICATOR
The Light Indicator of the PetSafe Ultrasonic Remote Trainer will show if battery needs replacement. On typical use, the 9V Battery should last for a year. Never use a carbon-zinc or rechargeable nickel-cadmium battery because it cannot produce enough current which results to low range of sound.

COLLARLESS REMOTE TRAINER
The PetSafe Handheld Remote Trainer emits ultrasonic sound once activated so it does not require a dog training collar. So, all dog sizes with good hearing can be trained using this remote trainer.

AGGRESSIVE STRAY DOGS CAN BE CORRECTED
This is a Remote Dog Trainer and it is not intended for protection or defense against aggressive stray dogs. Use the remote trainer cautiously.