PetSafe 300m Remote Dog Trainer for Big and Stubborn Dogs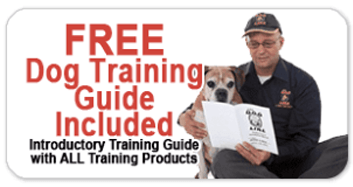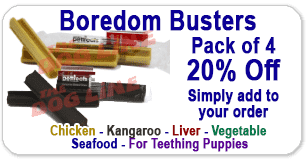 The PetSafe Standard 300m Remote Trainer for Big Dogs is a short-range sport or working dog remote training kit. It offers 15 levels of static correction with Tone and Vibration. It can reach a distance of up to 300m.
The kit is completely waterproof and submersible which lets you train around the beach or in the rain without worrying about water damage.

This kit is best for Medium to Extra Large dogs and even has Tone and Vibration stimulation if your dog has been fully trained and is able to respond to the tone or vibration only or when your dog is a bit timid and needs a softer break-in before moving on to the static stimulations. Both receiver collar and remote transmitter feature quick charging capability so you can use them both for 40-60 hours and charge for only 2 hours.

What's GREAT about the Remote Trainer?
FEATURES
3-Year PetSafe Warranty - built to last
15 Levels of Electric Stimulation - to suit all dog's temperaments when off lead.
Tone Only and Vibration Only Buttons - best to use for rewards for good behaviour.
300m Coverage Signal Range - Perfect for long-distance training at the dog parks and at the beach
Safety Lock on Higher Stimulation Levels - to avoid accidental activation
Complete Waterproof - best for training at water parks, lakes, and beaches.
Rechargeable Dog Collar and Remote - full charge after 4-5 hours for 18 hours of usage
LED Battery Life Display Indicator
Digital Screen Remote With Backlit Display - evening training sessions.
Easy Buckle Adjustable Nylon Collar Strap
For Dogs Weighing approximately 18 kg and Up
WHAT'S IN THE KIT?
PetSafe 300m Standard Remote Trainer Collar Receiver
PetSafe 300m Standard Remote Trainer Transmitter
Long & Short Contact Points for Long & Short Coated Dogs
USB Charging Cable
Test Light Tool
Manual and Training Guide
PetSafe 300m Standard Remote Dog Training Collar and Transmitter Feature Details

3 YEAR MANUFACTURER WARRANTY
PetSafe ensures the quality of this dog training collar - 3 years warranty for the 300m StandardRemote Trainer - PDT17-16118.

300 METERS SIGNAL RANGE
This remote dog trainer includes this professional feature - the 300m signal range allows you to train your dog in your house, around the yard, and during long walks. This wider range lets you communicate to your dog even more than 300 yards away.

15 LEVELS OF ELECTRIC CORRECTION
The PetSafe Lite Remote Trainer is designed with 15 progressive levels of static stimulation that is suitable for medium to large dogs weighing from 12 kg and above. You can adjust the stimulation level through the level adjuster buttons which are located on the left-hand side of the remote and activate the static correction by pressing the stimulation button which is located at the top right of the remote.

SAFETY LOCK FEATURE ON HIGHER STIMULATION LEVELS
PetSafe 300m Standard Remote Trainer has this Safety Lock feature to avoid any accidental static corrections… So, levels 8 to 15. To activate them, just press and hold the level adjuster buttons until the lock symbol will disappear on your digital screen.

DIGITAL SCREEN with BACKLIT DISPLAY
This convenient feature is designed in PetSafe 300m Remote Trainer, so you can easily see the digital screen during a bright day and at night. The digital screen is also big enough for easy level setting and operation.

TONE ONLY - VIBRATION ONLY OPTIONS
These warning features are made by PetSafe in case you just want to give warning to your dog and not the static correction… Press the Tone Only button which is located at the top left of the remote to give the tone warning... or set the stimulation level to 0 through the Level Adjuster button to warn your dog via vibration.

FULLY WATERPROOF
Make your remote dog training fun on the beach and even around the pool. PetSafe 300m Standard Remote Trainer is designed to be completely submersible in water. This is perfect for outgoing and water-loving dogs.

RECHARGEABLE BATTERIES
The 300m Standard Remote Trainer battery can be re-charged within 4 to 5 hours that can last up to 18 hours of continues use. This feature adapts to your on-the-go lifestyle while letting you to effectively train your dog.

LED Battery Life Indicator
This convenient feature of PetSafe 300m Remote Trainer allows you to save time and have effective dog remote training by making sure that you know when to recharge your collar and remote… You will get a blinking light which indicates that the battery life of the collar or the remote is already low.

ADJUSTABLE PREMIUM COATED NYLON DOG COLLAR STRAP
One of the advantages of PetSafe 300m Standard Remote Trainer is the premium coated Nylon collar strap which is perfect for dogs weighing 12 kg and above. Comfort and convenience guaranteed.

BEST FOR MEDIUM TO LARGE DOGS
to big dogs that weights from 12kgs and up.

HOW THE 300M REMOTE SYSTEM WORKS
The PetSafe Standard Remote Trainer is designed to help you and your dog the best memories together and be companions for each other. It will give your pet the freedom to run and play while keeping them from getting hurt or other people and properties.

REMOTE CONTROL DISPLAY SCREEN ICONS IN KEY DEFINITIONS
T Tone Symbol: this symbol means that the electric remote transmitter is delivering a tone stimulation with non-adjustable volume to the receiver dog training collar.
V Vibration Symbol: The hand-held remote is delivering 1 non-adjustable level of vibration stimulation to remote training electric collar.
S Static Symbol: The Remote Control is delivering a progressive 1–15 levels of static stimulation that can be easily adjusted with the Static Level Adjuster button to the dog training receiver collar.
Lock Symbol: It shows that the remote transmitter is locked and cannot be adjusted because the static stimulation is on levels 8-15.
Battery Life Indicator: Showing the battery status of the handheld remote control.

OPERATING GUIDE FOR PETSAFE 300M STANDARD DOG REMOTE TRAINER
STEP 1: How to fit Dog Training Collar to your Pets

Important: Effective training would depend on the proper fitting and placement of the remote dog training collar. Either the long or short probes must have direct contact to the skin of your dog on the underside of it's neck so the stimulation will be delivered properly.

Follow these necessary steps for proper fitting:
Switched off the dog training collar.
Let your dog stand comfortably
Place the dog training collar on your dog's neck with the PetSafe® logo is right side up and directly under the chin of your dog. Make sure that the probes are the centre, under the neck of your dog, it should touch the skin. NOTE: Trim the hair around the contact points if needed to ensure that probes are touching the skin. You can also use Longer contact probes for long-haired dogs.