New PetSafe Bark Collar - PBC17-16635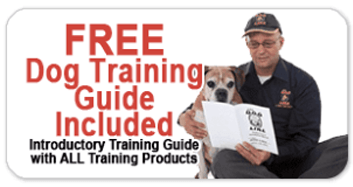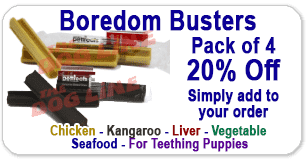 This PetSafe Bark Collar - PBC17-16635 is designed with a unique sensor that ensures accurate bark detection and correction. It also features temperament learning to ensure your dog's effective and safe bark controls.
It works with 15 levels of progressive static stimulation and starts at the lowest level. If your dog will go into a barking frenzy, the collar will automatically progress to the next higher level of stimulation until your dog stops barking.
Don't worry, this bark collar has a built-in safety feature - if your dog barks for 15 consecutive times within 1 minute & 20 seconds time frame, the bark control collar will automatically shut off for 3 minutes and restarts by itself.

What's GREAT about the Petsafe Bark Collar?
KEY FEATURES
3 Year PetSafe Warranty
15 Static Stimulation Mode
Waterproof and Fully Submersible
Temperament Learning Technology
Perfect Bark Technology Patented
Good for Dogs Weighing 3.6 kg and Up
Adjustable Collar Strap (with a waterproof coating)
WHAT'S IN THE KIT?
PetSafe Dog Bark Collar - PBC17-16635
1 x Adjustable Collar Strap
Contact Probes to suit your dog
1 x Light Test Tool
Owner's Manual
Step by Step Training Guide
Fact Sheet
SMART TEMPERAMENT LEARNING MODE
The Temperament Learning Mode is a smart feature that learns your dog's barking habit and adjusts the levels accordingly. It remembers what level it used to stop your dog from barking and starts at that level when your dog barks again and gradually decreases the level if it is effective.

PROGRESSIVE CORRECTION MODE – AUTOMATIC MODE
If you don't want to complicate the process, set it to progressive and it will automatically increase the level as your dog barks and goes back to the lowest level after 30 seconds of no barking.

PATENTED PERFECT BARK TECHNOLOGY – DUAL ACTIVATION
Detects barks accurately by requiring both sound and vibration from your dog's vocal cords before it delivers stimulation.

FULLY WATERPROOF – COMPLETELY SUBMERSIBLE
Don't worry if your dog likes to splash around in puddles or when you're watering your garden. The PetSafe Rechargeable Bark Collar is completely waterproof and submersible.

REPLACEABLE 6V ALKALINE BATTERY – UP TO 6 MONTHS
With up to 6 months of use, you can replace the battery using the 6V Battery that is available also here.