Extra Receiver Collar for PetSafe 300m Spray Remote Trainer - PDT17-16397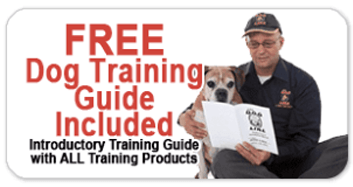 The PetSafe™ Remote Spray Trainer can easily help improve the communication between you and your dog.
You can either choose these 3 training options — tone, vibration and spray stimulation —you can ensure you will have a well-trained dog in a short period of time.
The trainer can be used for off-lead walks within a range of up to 300 m. The remote includes an easy-toread digital display, and the training collar is lightweight, rechargeable and water-resistant. The collar uses replaceable and recyclable spray refill cartridges that provide approximately 35 sprays per use. They are safe and easy to use. One Citronella and one Unscented refill are included.

What's GREAT about the Remote Trainer?
FEATURES
3-Year PetSafe Warranty - Designed to last

Spray Action Stimulation (Scented or Unscented Citronella - Extra Cartridge Refill Available Here)

Other options: Tone Only and Vibration Only Stimulations.

300m Coverage Signal Range - Easy Recall and Training

Water Resistance Collar

Rechargeable Dog Collar - full charge after 4-5 hours for 18 hours usage Battery Life

LED Battery Life Display Indicator

Easy Buckle Adjustable Premium Collar Strap

For Dogs Weighing approximately 4 kg to 12 kg
WHAT'S IN THE KIT?
PetSafe 300m Citronella Spray Remote Trainer Collar Receiver
Long & Short Contact Probes for Long & Short Coated Dogs
Premium Coated and Adjustable Nylon Collar Strap
Test Light Tool
Manual and Training Guide


Note: This Extra Receiver Collar is only for PetSafe 300m Citronella Spray Dog Remote Trainers - 2 dog system Dog Training Collar
Detailed Features of PetSafe 300m Spray Remote Dog Training Collar and Transmitter

3 YEAR MANUFACTURER'S WARRANTY
PetSafe ensures the quality of this remote trainer - so this system is covered with 3 years warranty for the 300m Spray Remote Trainer PDT17-16397.

300 METRES SIGNAL RANGE
This extra receiver collar for
PetSafe 300m Spray Remote Trainer
can also react to the remote transmitter within more than 300 yards away. This gives you the freedom to communicate with your 2 dogs at the same time without a single leash. Awesome, isn't it?
2 KINDS OF CITRONELLA SPRAY TO CHOOSE FROM
Whether your dog hates the smell of Citronella or not, you can choose what kind of Citronella Spray to use. Whethere Scented or Unscented Citronella to train your dog.
TONE ONLY AND VIBRATION ONLY OPTIONS
This Extra Receiver Collar is also designed to emit the warning features such as Tone Only and Vibration Only. PetSafe made this possible so dog owners with sensitive or timid dogs can still perform effective remote dog training without having to always use the static stimulation.

COMPLETE WATERPROOF
The Extra Receiver Collar of PetSafe's 300m Lite Remote Trainer is equally durable - it is completely submersible to water, so you can let both of your dogs have fun on the beach or with sprinklers in your yard.

RECHARGEABLE BATTERIES
PetSafe's 300m Spray Remote Trainer Extra Receiver Collar can be recharged within 4 to 5 hours. This is such a great feature that allows you to always be on-the-go with your two dogs.

LED BATTERY LIFE INDICATOR
This is one of the best features of the 300m Lite Remote Trainer's Extra Receiver Collar - you will always know when it's time to recharge the collar and achieve better training sessions with both of your dogs.
ADJUSTABLE PREMIUM COATED NYLON DOG COLLAR STRAP
Of course, the Extra Receiver Collar of PetSafe's 300m Spray Remote Trainer has a premium coat on its adjustable Nylon strap.
BEST FOR SMALL TO EXTRA LARGE DOGS
The PetSafe 300m Extra receiver collar brings perfect comfort to dogs weighing from 3.6 kg or more.
HOW THE 300M REMOTE DOG TRAINING WORKS
The PetSafe Lite Remote Trainer is designed to help you and your dog the best memories together and be companions for each other. It will give your pet the freedom to run and play while keeping them from getting hurt or other people and properties.

HOW TO FIT DOG TRAINING COLLAR TO YOUR PETS
Important: Effective training would depend on the proper fitting and placement of the remote dog training collar. Either the long or short probes must have direct contact to the skin of your dog on the underside of its neck so the stimulation will be delivered properly.

Follow these necessary steps for proper fitting:
Switched off the dog training collar.
Let your dog stand comfortably
Place the dog training collar on your dog's neck with the PetSafe® logo is right side up and directly under the chin of your dog. Make sure that the probes are the centre, under the neck of your dog, it should touch the skin. NOTE: Trim the hair around the contact points if needed to ensure that probes are touching the skin. You can also use Longer contact probes for long-haired dogs.