PetSafe Little Dog Deluxe Dog Fence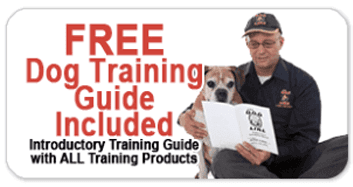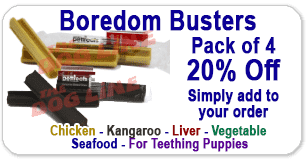 The PetSafe Little Dog Deluxe Dog Fence is proven to be safe and effective for smaller breeds over 5 pounds. It is equipped with 4 adjustable correction levels and can cover up to 25 acres.
The dog fence kit comes complete with the Dog Fence Transmitter, 150m boundary wire, and a receiver collar. The boundary wire must start from the transmitter and make a continuous loop around the property then back to the transmitter - completing the setup.
A warning tone from the receiver collar will activate as your dog approaches near the boundary. If he proceeds to the correction zone, a mild static correction will be delivered that is enough to get his attention and makes him go back to the safe zone.
What's GREAT about the PetSafe Dog Fence?
PETSAFE TRANSMITTER
3 Year Manufacturer's Warranty
Best for Small to Medium Dogs - Weighing 5 Pounds and Up
Built-in Lightning Protection that protects from power surges
Adjustable Signal Range for a Larger Coverage
Wire Break Alarm to Inform you of a Broken System
Boundary Coverage of up to 25 Acres (1 Acre = 350m of Wire – 150m Included)
DOG FENCE BOUNDARY WIRE
150m is included in each kit.
20-gauge wire
Solid core, burial-grade wire
MANUALS AND GUIDES
Owner's Manual
Training Guide
Installation guide
Dog Training Flags included
THE DOG'S FENCE COLLAR
3 Year Warranty
Completely Waterproof & Submersible Dog Fence Receiver Collar
5 Adjustable Levels of Static Correction Plus a Tone-only Mode
Over-Correction Protection – For your confused dog's safety
Light Indicator for Battery Status & Correction Setting
Uses a Replaceable PetSafe RFA-188 Battery
Smallest Receiver Collar with QuickFit™ Buckle for a perfect fit

More Goodies from The Dog Line!
The PetSafe Little Dog Deluxe Dog Fence System is sold as a complete kit and includes everything you need for easy installation and training. If you still require assistance, our 7 day helpline (1 300 843 364) is ready to walk you through each step on how to make a dog enclosure.
We can customise your invisible Dog Fence! Simply fill up our Free Dog Fence Quote Form and we'll set you up a customised dog fence kit fitted to your needs and property layout and even send you a free buying guide.
What comes in the PetSafe Box?
PetSafe Little Dog Deluxe Transmitter
PetSafe Little Dog Deluxe Receiver Collar
PetSafe RFA-188 Battery
150m of Dog Fence Wire
50 Training Flags
Test Light Tool
Owner's Manual
Installation Guide
Step-by-Step Training Guide
The PetSafe Dog Fence Transmitter
The transmitter works by sending out a signal through the wire and comes back to the transmitter to create a loop that covers an area of up to 25 acres with extra wire. The signal will then have nowhere to go but outwards from the wire. The signal width from the wire is completely adjustable using the boundary width knob. You also have the option of using the boundary switch to select the transmitter coverage area. More details of this in the owner's manual.
Two built-in lightning and surge protection features are included in the transmitter. The first is the 250V, ½ amp fuse to protect the transmitter from power surges and the second is the ground wire which helps reduce the chances of fusion damage to the transmitter and the power plug. These measures are added to protect your investment from lightning and power surges.
For added security, the wire break alarm alerts you when your boundary wire has been broken. Once it's broken, your dog will no longer be contained and you will need to secure your dog while you find and fix the broken wire. This is essential for your dog's safety.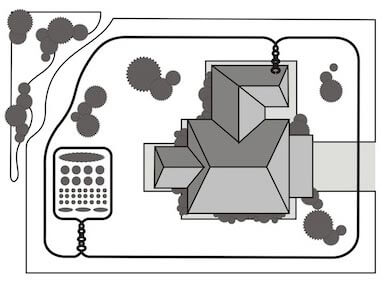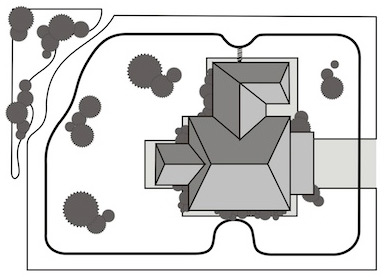 3 YEAR MANUFACTURER'S WARRANTY
The dog fence transmitter is covered by a 3 year warranty by the manufacturer - fully guaranteed!

BEST FOR SMALL TO MEDIUM DOGS
The PetSafe Dog Fence kit is ideal for small to medium dogs with fair temperament.
LIGHTNING AND SURGE PROTECTION
The transmitter has two built in protection features against lightning and power surges. First is a 250v, ½ amp fuse and the second is the ground wire. Both work to help protect your transmitter and power plug from getting damaged by power surges caused by lightning.
ADJUSTABLE SIGNAL RANGE - LARGER COVERAGE
A switch in the transmitter selects how large your property is while an adjuster knob lets you adjust the signal width coming from the wire. These customizations are essential to fit your property layout and boundary design properly.
WIRE BREAK ALARM - FOR ADDED SECURITY
Your dog is safe when it is contained inside the boundary area. When your boundary wire is broken, the signal is interrupted and your dog will no longer be contained. The alarm keeps your dog safe by allowing you to secure your dog as soon as this happens.
BOUNDARY COVERAGE OF UP TO 25 ACRES
A 150m boundary wire is included in this kit which is good for a ½ acre property. The transmitter can perform normally for up to 25 acres with additional wire.
The PetSafe Little Dog Deluxe Receiver Collar
The receiver collar is one of the smallest collars we have and should fit your small dogs comfortably. The QuickFit™ buckle promises a perfect fit every time which is essential to the safety of your dog. If the collar is not fitted properly, the corrections may not be delivered and may result in your dog not being contained safely in your boundary.

The collar features a total of 5 correction levels including a Tone Only Mode best suited for training because the tone activates in the warning zone right before they enter the correction zone. Conditioning your dog to react to the tone is important when training your dog to respect the boundary. It also includes an over-correction feature that stops giving your dog corrections after 30 seconds and stays off until your dog moves back into the safe area. This ensures that if your pet gets confused while inside the correction zone, he will have time to re-orient itself and step back.

The collar is built to be totally waterproof to protect its internals from water-loving dogs. In case your dog dunks the collar into his bowl, plays in the rain or splashes around while you water your plants, it won't cost you another collar.

3 YEAR WARRANTY - INCLUDES DOG CHEWS
The receiver collar is fully covered with the manufacturer's 3 year warranty.

WATERPROOF EXTERIOR - FOR SAFETY
For added safety, if you have a dog that loves getting wet, the collar is built to be fully waterproof to prevent hardware damage caused by water seeping into the circuitry. You won't have to worry if your dog splashes in a pool of water or plays in the rain.

5 CORRECTION LEVELS - INCLUDES A TONE-ONLY MODE
A Tone Only Mode is included for conditioning your dog on how to respond when he enters the warning area. Along with that, 4 static correction levels offer you the flexibility of choosing the right level to match your dog's temperament.

OVER-CORRECTION PROTECTION - KEEPS YOUR DOG SAFE
The collar will shut down after 30 seconds of continuous corrections if in the unlikely event that your dog gets stuck and confused inside the correction zone. It will stay off until your dog is able to move back from the boundary area.

STATUS INDICATOR LIGHT - TO CHECK BATTERY LEVEL AND CORRECTION LEVEL
The built-in indicator light tells you when you need to change the battery so you don't get stuck with a dead battery and result in your dog escaping your boundary. It also shows you what level you've set the collar on.

USES REPLACEABLE PETSAFE BATTERY (RFA-188)
The receiver collar uses the PetSafe RFA188 battery which is completely user-replaceable. This battery module is designed to make battery changing an easy task and helps with waterproofing the unit.

SMALL COLLAR - INCLUDES QUICKFIT™ BUCKLE
The collar is designed for small dogs and is one of the smallest dog fence receiver collars in our lineup. It features the patent-pending QuickFit™ Buckle for a perfect fit every time.
High-Quality Dog Fence Boundary Wire
A high-quality 150m boundary wire is included in the dog fence kit that is very strong with its 20-gauge solid core, burial-grade wire - making it more durable. The dog fence wire can only not be buried underground but can also be hanged on your existing fence or lay it anywhere.


Learn more about our dog fence wire and check out our dog fence calculation chart and find out how much wire you need!
WATCH OUR VIDEOS AND LEARN MORE ABOUT ELECTRONIC DOG FENCES!