Home
> Partners Business Listing- Learn More
TDL - Partners Business Listing
Learn more about our Dog Services Partners Directory from the links below
1. What is the TDL Partners Business Listing?
Find out what the TDL Partners Business Listing, what's it about and How to be a Partner.
2. Learn how to properly Setup your Business Listing.
Are you already a Partner? Find out how to Properly set your Listing for Maximum visibility.
3. Know more about your Affiliate Link/Code and how to use it.
Did you know that as a Partner you can Earn Points with your Affiliate Link/Code?

Aussie Buyer Protection
Trouble Free Guarantees
Lowest Price / Best Deal
7 Day Support Line
Proud Aussie Family Business (Since 2003)
Free Dog Training Guide
Supporting Animal Rescue
Have a Question? Prefer to Order by Phone?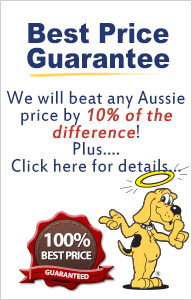 Best Deal Guaranteed

Free Training Guide

Shipped Same Day

14 Days 'Trade Up'

14 Day 'Trade up' Guarantee