Smart Citronella Spray Bark Collar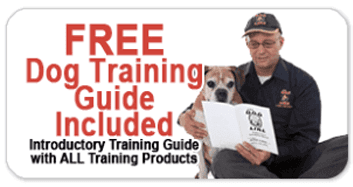 Citronella Spray Collars and refills are not able to be shipped Express Post due to aerosol canister. Please select Standard Shipping.
Too much Barking Can Ruin Everybody's day. Have your neighbours complained about the noise? Are you lacking sleep?
If they are barking all day and night without reason, it's time for them to change. Each time your dog barks, The Smart Citronella Spray Bark Control Collar uses a gentle mist of Citronella essence that distracts your dog from barking excessively by spraying a small amount of citronella. It uses the sound of your dog's bark to activate the spraying action. It distracts the dog from barking with the citronella's combination of spray, smell and sound.

What's GREAT about the Smart Citronella Bark Collar?
KEY FEATURES
1 Year Manufacturer's Warranty
Citronella Spray Correction - No CFC - Eco-Friendly and Safe for your Dogs
Suited for dogs from 8 lbs and up
Weatherproof
Sound Activated
25 Sprays per Citronella Refill
Replaceable Long Lasting Battery (4LR44)
WHAT COMES IN THE RECEIVER COLLAR KIT?
Smart Spray Bark Control Collar
Citronella Spray Can
4LR44 Batteries
Owner's Manual
Step by Step Training Guide
SAFE AND HARMLESS CITRONELLA SPRAY
Each canister can spray up to 250 sprays. The citronella spray is a measured spray each time it activates and is safe for the dog but annoying and harmless to humans.

DESIGNED FOR DOGS WEIGHING AROUND 5KG
Smart Citro Anti Bark Collar is specifically designed for dogs weighing around 5kg and up. Larger dogs may need a stronger kit than citronella sprays for training.

WEATHERPROOF – NON SUBMERSIBLE
It is designed as a water-resistant and weatherproof collar. This means you can be at ease even when your dog plays in the rain because this collar survives any kind of weather. But take note that it is not submersible in water.

BUILT-IN MICROPHONE – DUAL ACTIVATION
It has a built-in microphone which means it only listens once your dog barks on its own vocal cords before it activates

4LR44 Battery USER-REPLACEABLE BATTERY – LASTS UP TO 6 WEEKS
The kit comes with 1 EXTRA Battery of citronella bark collar for FREE. It has a fully replaceable 4LR44 Battery that can last between 4-6 weeks depending on the frequency of use.
PREPARATION
Adjusting the collar to the spray device
1. Remove the keeper from the black collar (1). Insert the collar through the loops (2) of the spray device (3) while making sure that the collar does not block the microphone's opening (4). Put the keeper back on the collar (5). The curved edge of the keeper should be facing inside.
2. Feed the loose end of the collar into the first slot of the buckle from back going to the front (6). Then, thread the loose end of the collar through the outside slot from the front going to the back (7). The loose end should now hang from the outside, After which; thread the keeper (8). When you have completed this section, the assembled collar should look illustrated (9).

Take off all other collars from dog and place the Spray Collar around his neck, making sure the spray valve is directed toward dog's snout. Adjust the collar to fit like a regular collar. You should be able to insert two fingers (10) between your dog's neck and the device. We suggest that you check the collar regularly to make sure that it is well fitted.

Note: Follow the instructions above so that the buckle will be kept in place. If the spray is not properly fitted; it can easily be pulled off from the collar and might lead to the device being lost or damaged. Your dog must first get used to the device before you actually start using it. To get the dog acquainted with the device; we suggest that you make your dog wear the Anti-Bark Spray Collar™ without batteries for 4 to 5 days. At the same time, we also suggest that you remove and replace the collar regular