Rental Bark Collar – Try Before You Buy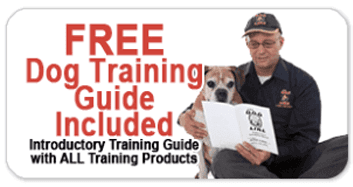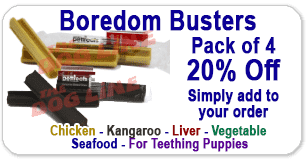 If you're skeptical about how effective a Bark Control Collar is or simply want to make sure that you're maximising your investment, then our special Rental Bark Control Collar is just right for you! Rent your very own Bark Control Collar without the risk of losing your money, any interest, hidden fees, and charges.

Rent a Bark Collar today and pay only for the rental fee if you decide to return it.

If you like the Bark Collar and how it works, you can keep it and only have to pay for the balance once the rental fee and the security deposit are deducted from the collar's outright price. You can also return the collar and ask for an upgrade to a more advanced model if necessary.

Important Note: Rental collars may be NEW; Previous Rental or Refurbished
See more details below.

What's GREAT about the Rental Bark Collar?
KEY FEATURES
3 Year Manufacturer's Warranty
100% Waterproof & Submersible
Suitable for All Breeds and Dog Sizes
6 Automatically Progressing Stim Levels
Auto Reset Feature for Easy Training
Activated by Vibrations from Your Dog's Bark
Rubber Coating Protection – Reduced Accidental Stim
Audible Beep Sound
Fully Replaceable Battery – Up to 6 Months of Use
Lightweight and Small in Size
Adjustable Collar Strap
Suitable for All Sizes of Dogs
For Strap 30 - 50cm on Small Dogs such as Boston Terrier, Miniature Dachshund, Maltese Shih Tzu and more.
For Strap 49 - 63cm on Medium to Large Dogs such as Bulldog, Border Collie, Cocker Spaniel and more.
For Strap 50 - 81cm on Extra Large Dogs such as Great Dane, Saint Bernard, English mastiff and more.
WHAT COMES IN THE RECEIVER COLLAR KIT?
Rental Bark Control Collar
x1 Replaceable RFA-67 Battery
Contact Posts Suitable for Your Dog
Adjustable Collar Strap
Owner's Manual
Step by Step Training Guide
Please Note: Rental collars may be NEW; Previous Rental or Refurbished

Rent a Bark Collar Information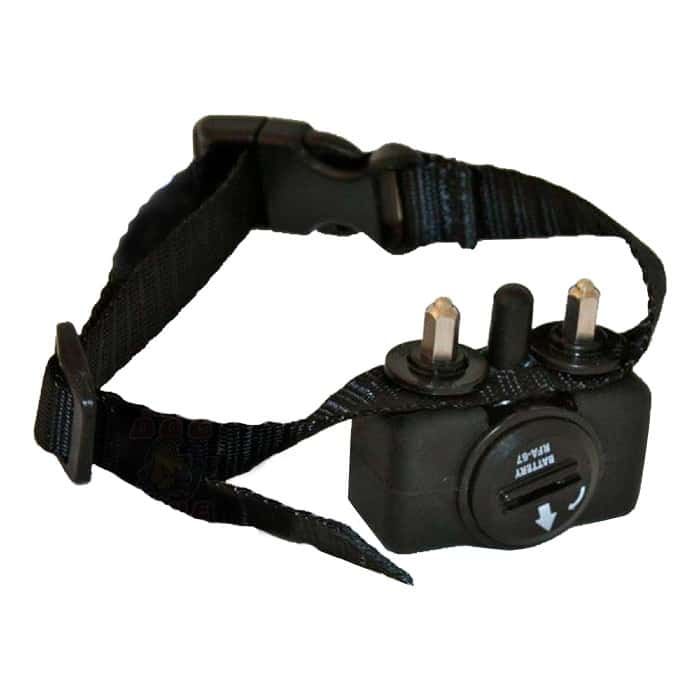 We offer Bark Control Collars and made it easy and risk-free for you and your dog to live peacefully without noise complaints or the risk of losing your dog to the rangers. Below are some frequently asked questions regarding this offer that will hopefully help you decide whether to get one or not.

HOW TO RENT A BARK COLLAR?
Before adding this item to your cart/bowl, select the appropriate strap size, the rental period you want and the refundable security deposit on the dropdown boxes. We'll give you an initial 2 weeks rent plus 3 more days for free for shipping time and training purposes. That's a total of 17 days of rent!

THIS SEEMS TO BE WORKING. CAN I KEEP IT?
Yes on all. If you decide to keep the Bark Collar, your rental fee and security deposit will be deducted from the bark collar's outright price. You will then only need to pay for the remaining balance and the collar is yours. Totally risk-free and convenient for you!

HOW LONG WILL IT TAKE TO WORK?
Lots of people get almost instant results. We include a Step by Step Training Guide to help you with the process and we also have our 7 Day Helpline (1300 843 364) for support. We want to reduce the barking or get rid of the unnecessary barking, not stop it completely. You may need more than 2 weeks for long term results.

I DON'T LIKE IT. I WANT TO RETURN IT.
No problem. Simply send everything back to us in complete packaging and you'll receive your refund for the security deposit.

CAN I EXCHANGE OR UPGRADE THIS FOR SOMETHING BETTER AND MORE ADVANCED?
Yes absolutely. Send everything back to us in complete packaging and we'll deduct the rental fee and security deposit from the price of the Bark Collar you need.

BARK COLLAR RENT - TRY - BUY PRICE BREAKDOWN
RENT - TRY - BUY

Deposit = $48.00
2 weeks rent = $38.00
17 days (3 Extra to train)
Total = $86.00
(postage $9.90 = $95.90)

Balance to pay if purchasing = $62.00
We Deduct the deposit and the Rent.
The deposit is refunded if returned...
OR - convert to another product
Please note: Rental collars may be new; previous rental or refurbished
Detailed Information on the Rental Bark Collar Features

MANUFACTURER'S WARRANTY FOR 3 YEARS
The bark collar is covered by the manufacturer's warranty for 3 years.

WATERPROOF & SUBMERSIBLE ENCLOSURE
The hard plastic case of our Rental Bark Collar is built to protect itself from water. It is watertight and can even be submerged underwater. No more worries when your dog loves water.

DESIGNED FOR USE ON ALL DOG BREEDS AND SIZES
The Rental Bark Control is built to be small, similar to the size of a matchbox so even your tiny puppy can wear it with comfort. It includes a collar strap long enough for proper fitting for even your largest dog and a quick clasp for easy removal and adjustment.
6 PROGRESSIVE STIMULATION LEVELS AND AUTO RESET FEATURE
The Rent a Bark Collar features 6 total levels of stimulation that automatically increases as your dog keeps barking. Once your dog stops barking, the Automatic Reset feature resets the level back to the lowest for the next attempt. This gradually trains your dog to stop barking as soon as the low-level stims are given and result in reduced unnecessary barking. Perfect for dogs with different personalities.

ACCURATE BARK DETECTION - VIBRATIONS FROM DOG'S BARK
Rent a Bark Collar from The Dog Line and never worry about accidental activations due to noise from the surrounding area or barks from other dogs. Our rental Bark Control Collar is activated by vibrations from the vocal cords whenever your dog barks.

RUBBER COATED BODY FOR REDUCED ACCIDENTAL ACTIVATION
The entire body of the Rental Bark Collar is coated with a rubber material that makes it less likely to activate if your dog hits it on an object. This cushions the impact of the collar against objects and provides more accurate stimulation.

AUDIBLE TRAINING BEEP
An audible tone makes a beep sound whenever the collar is activated and delivers a stimulation. This allows the dog to associate this beep sound with the static stimulation and over time, result in improved training.

USES REPLACEABLE LITHIUM BATTERY
Keep an extra battery handy and never run out in the middle of the day. With only a few twists of the waterproof battery cap, you can replace the battery anywhere. The lithium battery included in the package may last shorter because of initial training. Usual regular use may extend the battery for up to 6 months.

Disclaimer: Rental collars may be new; previous rental or refurbished