Ipets Remote Dog Trainer - PET618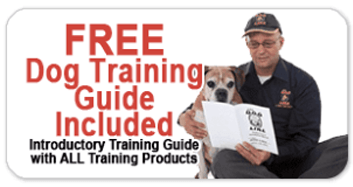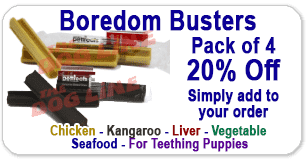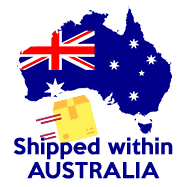 The Ipets Rechargeable Remote Dog Trainer PET618 uses high-quality Lithium-Polymer batteries with a quick recharge feature also uses a split type charging cable that you can charge the remote trainer transmitter and the receiver collar at the same time. Shipped within Australia. Best suited for small to large size dogs. The signal range can reach up to 800m and 8 intensity levels both for Vibration or Static correction that you can select depending on the temperament of your dog.

The Ipetsa Dog Trainer is the complete waterproof and rechargeable Receiver collars and a remote transmitter that you can easily train your dog while at the beach or in the park.
What's GREAT about the Remote Trainer?
FEATURES
2 Year Manufacturer's Warranty
Waterproof Receiver Collar & Transmitter
Best Suited for Small to Large size dogs
Signal Range covers of up to 800m
8 Intensity Levels of Static / Shock correction
8 Intensity Levels of Vibration correction
Auto-Off Feature to Conserve Battery Life - Remote Transmitter
Can Remotely Turn On/Off the Receiver Collar
3 Modes of Correction: Tone, Vibration & Static Correction
Can simultaneously control the 3 dogs Receiver Collar
Available in 1 or 2 or 3 Dog Kits
WHAT'S IN THE KIT?
Ipets Rechargeable Receiver Collar - PET618
Ipets Rechargeable Remote Transmitter - PET618
2 Sets of Contact Posts
Adjustable TPU Belt
Test Light Tool
USB Charger
Owner's Manual
More Details about the Ipets Remote Dog Trainer Features

1 Year MANUFACTURER'S WARRANTY
The Ipets Rechargeable Remote Dog Training Collar comes with a manufacturer's warranty coverage for 1 year.

DESIGNED FOR SMALL TO EXTRA LARGE
The Ipets Remote Trainer is perfect for small to large dogs. You can train both small or large dogs in the same unit and even at the same time.

MID-RANGE REMOTE TRAINER - UP TO 800M AWAY
Train your dog in long distances such as across the park or on the field for up to 800m away. Best for domestic and working dogs.

8 LEVELS OF CORRECTION FOR STATIC & VIBRATION
Depend on your dog's temperament, you can select the best level matched to your dog's temperament either a timid or a more determined breed.
STATE OF THE ART LI-POLY BATTERIES - 2 HR QUICK CHARGE FEATURE
The Remote Dog Trainer is powered by state of the art Lithium Polymer batteries. It also has a quick charge feature that allows you to charge the unit for only 2 hours which gives you more time to train.

WATERPROOFING AND SHOCK PROTECTION FOR HEAVY USE
The Remote Training is designed to be completely waterproof and submersible in case you drop it in the river or the lake and can withstand a shock of up to 5000 Gs.

8 STIMULATION LEVELS OF VIBRATION AND TONE ONLY MODE
There are also 8 Levels of Vibration and Tone Only Mode best to use associated with rewarding good behaviour for dogs.

AUTO OFF FOR LONGER BATTERY LIFE
The Remote Trainer has Auto Off feature to save battery life and you can remotely turn off the receiver collar on the dog.
CHOICE OF 1 or 2 or 3 DOG SYSTEMS
The Ipets Remote Dog Trainer is available in 1 or 2 or 3 dog kits. Converting from 1 to 2 or 3 dog support and vice versa only takes a few button presses and dial rotations.