Pet Barrier FM1200 Mini Extra Cat Fence Collar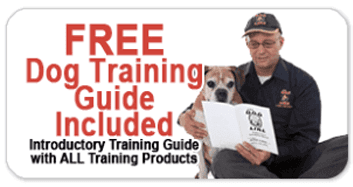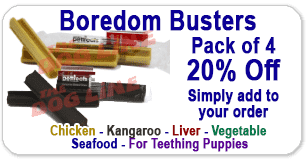 The Pet Barrier FM1200 Mini Cat Fence Collar at only 23g is one of the lightest receiver collars in the market. It is built to be completely waterproof and submersible to a certain depth. It has a 3 year manufacturer's warranty that includes coverage for Cat Chew (an industry first). This is a standard hidden cat fence collar that comes with 5 user-programmable levels and a battery life of up to 2 years! It features SafeLink™ Coded Digital FM technology that blocks radio signals except for the signal from your own pet barrier ct fence.
The FM1200 Mini Cat Fence Collar comes as part of the Pet Barrier - Standard Cat Fence Kit for small properties.

What's GREAT about the Pet Barrier Dog Fence Receiver Collar?
KEY FEATURES
3 Year Manufacturer's Warranty Includes Dog Chews (An Industry First)
Fully Waterproof for Durability
5 Programmable Levels - Including a Tone-Only Mode
Replaceable Lithium Battery – Lasts up to 2 Years
Anti-Linger – To Save Battery Life.
SafeLink™ Coded Digital FM Frequency – Prevents false activations.
Fast React 1/8th of a Second Reaction Time.
Tri-Aerial System for Multi Reception.
Safety Shutdown feature for your dog's protection
Add More Dogs – Add any number of extra collars for all your dogs.
Cross-compatible with all DogWatch and Pet Barrier Transmitters
Optional Upgrade to GentleFit™ Probes
Adjustable Collar Strap
Size: 5.5cm x 4cm x 2.5cm
Weight: 48g (Including Battery)
MORE GOODIES FROM THE DOG LINE!
Get a free quote for your property and receive our free buying guide. Check out our video library and learn more about hidden dog fences and how they work. You can also read up on the 5 Great Questions to ask about a Pet Barrier.
Check out our Customer Reviews and Testimonials!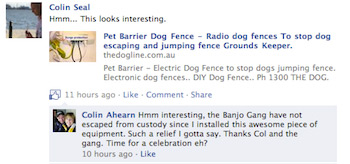 More about the Pet Barrier FM1200 Mini Cat Fence Collar
3 YEAR MANUFACTURER'S WARRANTY INCLUDES CAT CHEWS (AN INDUSTRY FIRST)
The receiver collar is fully guaranteed to be covered with a 3 year manufacturer's warranty including full replacement of 1 chewed collar per cat. It is made of a Polycarbonate material and the housing is as tough as bulletproof glass so it is built to withstand impacts and rigorous play.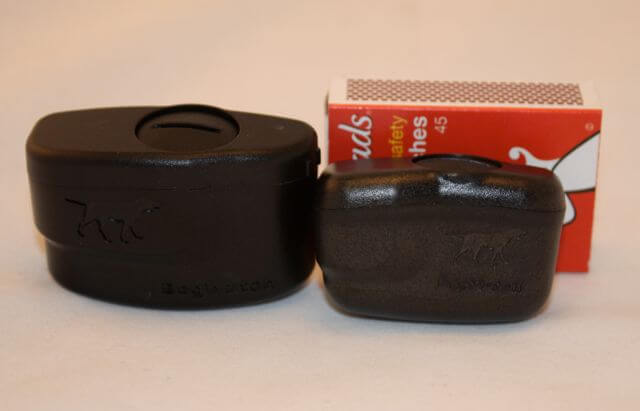 FULLY WATERPROOF AND SUBMERSIBLE HIDDEN CAT FENCE COLLAR
The receiver collar is designed and manufactured to be waterproof and submersible to a certain level to ensure your cat's safety. The water can't leak into the circuitry so no need to fear the chance of malfunction and for the receiver collar to get damaged.

REPLACEABLE LITHIUM BATTERY – LASTS UP TO 2 YEARS
The receiver collar comes with a replaceable lithium battery that can last up to 2 years of battery life - no need to switch every now and then.

ANTI-LINGER – TO CONSERVE BATTERY LIFE
It features an anti-linger that saves your receiver collar's battery life. This automatically shuts off the receiver collar if your cat lingers in the warning area listening to the warning tone. If he stays in the warning zone after 15 seconds, the receiver collar will give a static correction to make him understand that he needs to move away back to the safe zone.

5 PROGRAMMABLE LEVELS FOR EASIER TRAINING
The receiver collar comes with 5 levels of correction that includes an audible tone-only mode for easy training. The audible tone activates as your cat approaches the boundary wires in the warning zone - serving as a warning. If your cat crosses the boundary wires, a static correction will be delivered - enough to get his attention and makes him go back to the safe zone.

SAFELINK™ CODED DIGITAL FM FREQUENCY – PREVENTS FALSE ACTIVATIONS.
The receiver collar has a Coded Digital FM Frequency that blocks and ignores other stray radio signals that are coming from other electronic equipment like TV or CB Radio. False correction in the perimeter from stray radio signals are eliminated and preventing the receiver collar to activate and giving him an unintentional correction - ensuring the safety of your pet.

FAST REACT 1/8TH OF A SECOND REACTION TIME.
The Pet Barrier FM1200 Cat Fence Collar has a faster reaction time than any other in the industry with its 1/8th of second reaction time. This will ensure that it activates before your cat runs through the boundary wires and not while crossing over it.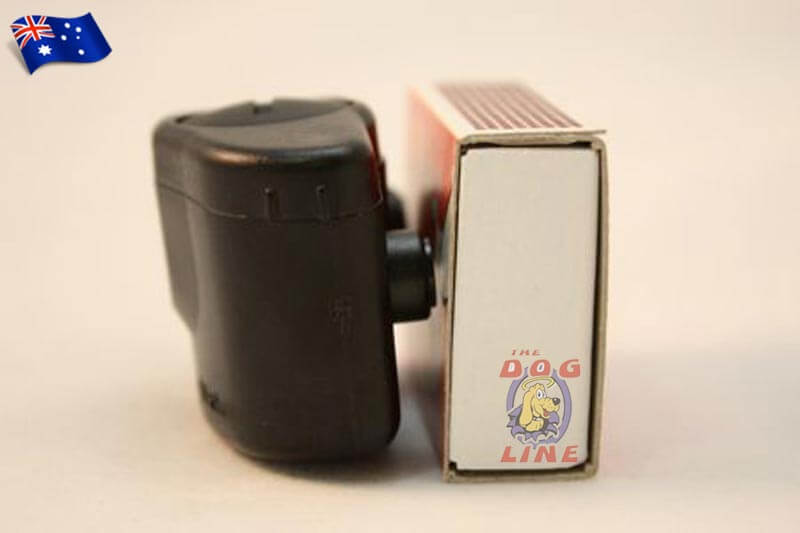 TRI-AERIAL SYSTEM FOR GREATER RECEPTION
The tri-aerial system improves the radio signal reception of your receiver collar. This ensures that it will activate no matter how the cat is wearing it or which part of the neck it was moved as long as the contact posts touch the skin.
Other collar does not have this feature and may not activate if not positioned properly which gives your cat a possibility of escaping and getting itself into trouble.

SAFETY SHUTDOWN FEATURE FOR CONFUSED OR STUCK CATS.
If your cat gets confused and stuck in the correction, the collar features the Safety Shutdown that turns off after 15 seconds - ensuring his safety. It will then give mild correction every 15 seconds allowing your cat to understand and learn that he needs to move away from the correction area.

ADD MORE CATS – PROTECT ALL YOUR CATS!
If you are an owner with a large number of pets, either dogs or cats, simply add extra receiver collars for each of them if you want to contain them all. For easy training, you can set different levels of corrections for each receiver collar to fit their personality and level of training. The number of levels depends on which receiver collar you choose to use.

CROSS-COMPATIBILITY – SO YOU CAN PICK THE RIGHT KIT FOR YOUR DOG.
The FM1200 Extra Receiver Collar is compatible with all DogWatch and Pet Barrier hidden fence kits. This is a standard collar with 5 programmable levels but you have the option to upgrade to our premium collars, the Pet Barrier R9 Receiver Collar or the R7 Mini Receiver collar, both with 8 programmable levels and a lifetime warranty that includes cat chews!

OPTIONAL UPGRADE TO GENTLEFIT™ PROBES
You have the option to upgrade to the unique GentleFit™ contact posts. These low profile contact posts are smooth and easy on the skin - perfect for your short-coated dogs.

COMPACT & LIGHTWEIGHT – ADJUSTABLE STRAP
At 5.5cm x 4cm x 2.5cm, the FM1200 Hidden Fence Collar is similar in size of a regular matchbox. Weighing only 48g including the battery and an adjustable collar strap, the fit will be snug and comfortable and will start to not notice the receiver collar in a short period of time.