EYENIMAL Outdoor Bark Lantern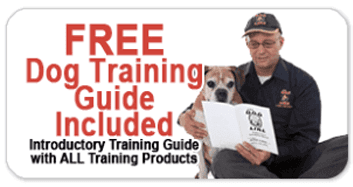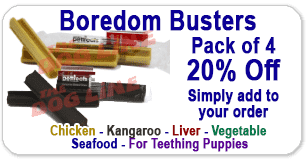 Whether you have a dog with barking issues or you can't sleep at night because of a neighbour's dog barking non-stop during the night time or during the day, then the Eyenimal Outdoor Bark Control Lantern is what you need. This is a great addition to your backyard, garden or anywhere outside the house.

You don't have to put any collars to your dog because it activates by receiving bark sounds within 5,10,15 meters depending on your setting and it will release an ultrasonic sound that is not audible to humans but is annoying to dogs causing them to be distracted and stop barking this will let them learn that barking will be associated with the sound that makes them uncomfortable.

It also has an LED light that you can use as a lantern or check if the battery is still good. You can use it to your own dog or if you have a neighbors dog that barks all day.

What's GREAT about the Eyenimal Outdoor Bark Control?
KEY FEATURES
2 Year Warranty from Manufacturer
Water-Resistant
Adjustable Bark Receiver Range (5, 10, 15 Meters)
Ideal for Outdoor Installation
No need for Collars
Can be used as Lantern because of its LED Lighting
60 Days of Battery life
WHAT'S IN THE KIT?
EYENIMAL Outdoor Bark Control Lantern
Owner's Manual
| | |
| --- | --- |
| Model | NGABOSON001 |
| Correction Modes | Ultrasonic |
| Activation Mode | Sound from 5, 10, 15 meters |
| Water Resistant | Yes |
| Dog Size | Tiny to X-Large |
| Weight | 659g (Battery Included) |
| Dimensions | 19.2 x 11.1cm |

WARRANTY FOR 2 YEARS FROM EYENIMAL
To satisfy you, the manufacturer has given a 2-year warranty for Eyenimal Ultrasonic Outdoor Anti Bank Control and Lantern.

OUTDOOR RAIN-SHOWER PROOF
This outdoor anti-bark control lantern is designed to withstand rain showers. So you have the confidence that you will have the Eyenimal Ultrasonic LED Lantern for a longer period of time in your gardens or porch.
OUTDOOR BARK CONTROL AND LED LANTERN
The Eyenimal Ultrasonic Outdoor Anti Bark Control was designed with a dual purpose. An outdoor anti bark control for your dogs and neighbour's dog's annoying bark. It is also a state of the art LED Lantern that is a great addition to your gardens, patios, and porch. You may place it on a flat surface or hang it, and you will have a bark-free home.

FLEXIBLE RANGE OF BARK CONTROL
One of the best features of the Ultrasonic Outdoor Anti Bark is it activates and emits an ultrasonic sound that is safe to human ears but is distracting to the sensitive ears of yours and your neighbour's dogs when they are barking within 5, 10 and 15 meters away. This is useful depending on how far your neighbour's dog is.

COLLAR FREE FOR YOUR DOGS
The Eyenimal Ultrasonic Outdoor Anti Bark Control can stop the dog from barking because of the ultrasonic sound emitted from the device. No need for collars. It has a built-in microphone installed in the device that detects barks of your over-enthusiastic pets.

QUALITY DURABLE BATTERIES
You can already have an 8-week of optimal usage of this Sonic Outdoor Anti Bark Control by using 4 LR14 1.5V batteries that have to be purchased separately.

LED LIGHTING FUNCTIONALITY
You can adjust the level of the light anytime you want. It would either be in low intensity or high intensity so it is a battery-saving lantern. The LED can also be used as a low battery level indicator.


TECHNICAL FEATURES
This device produces or emits ultrasounds to warn unwanted dog barking in areas with a distance of 15 meters.
An internal microphone is used for barking detection.
This product is for outdoor use only and not recommended for indoor use.
This device is waterproof.

Outdoor Bark Control is used:
To control your dog's excessive barking
To warn or prevent your neighbor's dog from barking
To train puppies to behave properly

Note:
The Outdoor Bark Control is not for dogs having hearing difficulties or disabilities.
Turn off the Outdoor Bark Control when not in use. In some situations, dogs become insensitive to ultrasounds when constantly exposed to it.
Operate the device in 0 to 45 degrees Celsius / 32 to 113 Fahrenheit.

Caution: Even if humans cannot hear ultrasounds, some safety precautions must be considered when installing the device before the operation.
In setting up, mounting or installing the device in your area, keep it at arm's length and move it away from your ear to avoid auditory damage.
Avoid close contact with the device when it's turned on.
Children must be prohibited from using the device.
This device is made and reserved only for dogs. Never use it for any other type of animal for experimentation.

POWER
Works with 4 LR14, 1.5V type «C» batteries. Batteries are not supplied.

MAINTENANCE
Never forget to remove the battery before cleaning.
Use a wet cloth in cleaning the Outdoor Bark Control device.
Any chemical product or solvent isn't allowed in cleaning the device.
Even if the device is waterproof, it is prohibited to immerse it into the water or any other liquid.

Note: The Outdoor Bark Control is waterproof and showerproof. However, direct water contact in the microphone causes unit damage. Keep the microphones dry.

READ CAREFULLY ALL THE INSTRUCTIONS BEFORE USING THE DEVICE.
Settings - 5 positions
OFF – To conserve or save battery
TEST – To inspect if microphone and loudspeaker are working properly
1 – Barking detection up to 5m
2 – Barking detection up to 10m
3 – Barking detection up to 15m
NOTE: Make sure the device is turned off when not in use

BATTERY INSTALLATION AND REMOVAL
CAUTION: Before you install or remove the batteries, make sure the device is deactivated or turned off properly.

The device is designed to work with 4 LR14, 1,5V type ''C'' batteries.
Slide to the right to open the battery cover and insert the batteries by paying attention to the polarity.
Press and slide the cover to the left to close the battery.

HOW TO INSTALL THE DEVICE
The Outdoor Bark Control must be installed in an area not too far and too near the dog. It must be situated in an area within reach of dog's barks or at a level of 1.5 meters. They are must not contain any obstruction for the device to detect dog barks and simulate.

A double function handle:
to hang the device upon a tree or on a wall
to carry the device when you turn on the LED for lighting in the night or in a dark zone.

ACTIVATION MODES
Position the setting to TEST mode to see if the device is working properly.
After making sure the device working, position the setting button on the 1, 2 or 3 positions according to the barking detection range you prefer.
The LED turns on to indicate that the device is working. The green LED placed on the side turns on when the setting button is on Test or on Level 1, 2 or 3.

RESULTS
A decrease in dog barkings must be noticeable during the first two weeks of usage. Thus, remember that this device only works on dogs not having hearing disabilities or impairments.

LED LIGHTING FUNCTION
Press the lighting switch once to turn on the LED in low intensity.
Press the lighting switch once more to turn on the LED in high intensity.
Press the lighting switch again to turn off the LED.

Note: the LED can be used as a low battery level indicator. It does not turn on anymore when the batteries
Similar
AU $85.95
RRP AU $97.00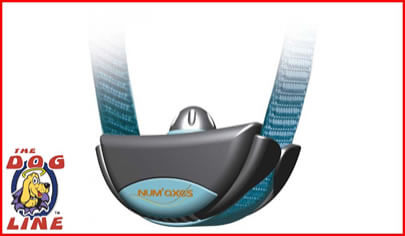 AU $105
RRP AU $117.00