Educator ET-300 Mini Pink Dog Training Collars for Lady Trainer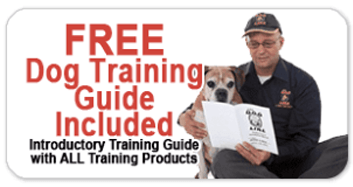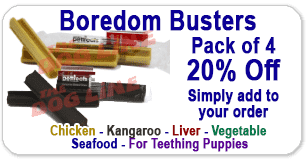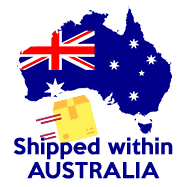 The Mini Educator ET300-L, is a remote dog training e-collar with a small remote hand-piece that is designed especially for the ladies. Shipped from within Australia.
It is perfect for small dogs of 5 pounds above because it made of lightweight materials. yet is versatile enough for larger dog breeds as well. This is the perfect dog training collar in reinforcing good behaviours and correcting bad temperaments of your dog.

You can easily adjust the suited correction to your dog's personality because it has 100 levels of static corrections available. And if your dog got distracted, a "boost" the feature is available as well.
Both the dog collar and the remote controller of this Lady Remote Dog Trainer from Educator is powered by Lithium Polymer batteries that have 2-hour quick charge capacity that allows you another hour of a training session with a low-battery indicator.

What's GREAT about the Remote Trainer?
FEATURES
Covered with 2 years Manufacturer's Warranty
Signal Range of up to 800m
Both Collar and Remote are Fully Waterproof and Submersible
Hand-Held Remote Transmitter Can Float on Water
2 Hour Quick Charge Capacity
Perfect for dogs weighing 5 pounds and up
100 Adjustable Levels of Static Stimulation
Safety Features -Lock & Set Mode
Vibration Only Stimulation
Adjustable Boost Stimulation
LCD Display Screen
Nigh-light Tracking feature that is Remote Controlled
Beeper feature for Tracking Remote Control
This Remote Control can accommodate 1 and 2 Dog
WHAT'S IN THE KIT?
Waterproof Mini Educator ET-300-L Pink, Floating Remote
Waterproof Mini Educator ET-300 Receiver Dog Collar
Charger for Li-Poly Battery
Set of Contact Probes to suit your dog
Contact Probes Removal Tool
Test Light Tool
Lanyard for the Remote
Owner's Manual with Training Tips
In-Depth Features of the Educator Mini ET-300-Lady Trainer

2 YEAR MANUFACTURER'S WARRANTY
The Educator ET-300-L Mini is covered by the manufacturer's warranty for 2 years.

FULLY WATERPROOF AN SUBMERSIBLE RECEIVER DOG COLLAR AND HANDHELD REMOTE
Both Remote Transmitter and Receiver Collar of the ET-300-L Mini are completely sealed for waterproofing to protect the internals of the units from water damage and for your dog's safety

UP TO HALF MILE SIGNAL RANGE FOR LONG DISTANCE TRAINING
This is best for training domestic and working dogs within a half mile range which make it great for training in dog parks, at the beach and in open fields.

HAND-HELD REMOTE TRANSMITTER FLOATS ON WATER
The Remote Control of ET-300-L Mini is made of light materials and designs to float on water incase it will accidentally dropped in water for easy location.

2 HOUR QUICK CHARGE - LITHIUM POLYMER BATTERIES
Powerful Li-Polymer batteries powered the Mini Educator ET-300-Lady Trainer kit and as the capacity to be fully charge for just 2 hours for continues training session with your dog.

ADJUSTABLE 100 LEVELS OF BLUNT STATIC STIMULATION
From mild to wild personality of dogs, you can easily adjust the suitable level of correction from this 100 levels of blunt static stimulation available in dog training remote kit.

LOCK & SET MODE SAFETY FEATURE
To ensures the safety of your dog from unwanted and accidental adjustment to higher stimulation levels in the remote transmitter of the ET-300 lady trainer, it has Lock and Set Mode that can be switched on that will make the remote control be locked on the level you had selected.

VIBRATION ONLY TRAINING MODE
The Vibration Only Mode is great to use when you are just starting the training with your dog to be familiar with the system. It is also best for sensitive and mild dog and for dog that is fully trained already.

EXTRA BUTTON FOR BOOST STIMULATION
When you're at the park and your dog is distracted from your training, the extra stimulation button that is set in higher level of stimulation to gain your dog's attention back to you. The Educator ET-300-Lady Trainers Mini is one of the few remote trainers that has Adjustable Boost Stim offer.

BLUE BACKLIGHT LCD SCREEN FOR EASY CONTROL & DARK USE
The ET-300 Lady Trainer Remote Transmitter has LCD Display equipped with a backlight that would easily show all the settings and modes you are currently using. The blue backlight also makes it easy to see during night use.

REMOTELY CONTROLLED - NIGHT TRACKING LIGHT FEATURE
To easily track your dog during night time, a night light feature on the receiver collar of the Educator Remote Dog Training Collar. It is remotely controlled by the hand held remote control to flash the light even at a distance.

BEEPER FEATURE FOR FINDING MISPLACED HANDHELD TRANSMITTER
If you lost or misplaced the handheld remote transmitter of the ET-300 Lady Trainer, you can easily find by activating the Beeper function available on that device..

CAN ACCOMMODATE ONE OR TWO DOG
The Educator ET-300-L Mini can accommodate for 2 dogs. Both receiver collars can have separate stim levels depending on your dogs' temperaments.