Barking Dog Collar Review
Our reviews of Dog Bark Collars aim to help reduce barking dog complaints in your neighbourhood. Barking dog collars such as Citronella Spray Bark Collars, electric and electronic bark collars and Ultrasonic dog collars are tools that can help you stop dogs from barking too much.
Getting the Right Barking Collar For Your Dog
Each Dog is different and so getting the right advice about buying your Barking Dog Collar is very important. The Dog Line has been helping dogs and their parents dealt with barking issues. We have also helped over a thousand customers AND their dogs deal with bad experiences while using the wrong types of barking dog products. While it's true that bark collars are a hit and miss, we want you to always HIT it so read on our reviews and know which barking dog collars work best with you and your dog.
Colin Seal - Sunday, February 14, 2016
A lot of people are wondering why they are having nuisance barking issues after the holidays or when their kids are getting back to school. Let me explain some factors that caused this and give tips on prevention and correction.
Barking Dog and Back to School
Let me share to you the relevance of barking dogs especially after the holidays and the kids are back to school, there are a lot of ways we can prevent nuisance barking and ways on how to correct them.
Nuisance Barking and Separation Anxiety
This is one of the causes why most dogs and dog owners get complaints from neighbours and visits from the Shire Rangers.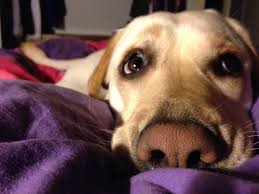 Separation anxiety is nurtured when kids are at home playing with their dogs all day and always being excited being with their dogs. There is nothing wrong with it, the problem is when it's time for the kids to go back to school and the dogs who are used to being played with and being excited all the time are not getting the attention they used to when the kids are at school is when they get separation anxiety and causes nuisance barking. There are a lot of things that we can do about this but why don't we start with the prevention. We all have to remember 3 things in order to prevent separation anxiety that can cause nuisance barking and those are:
• RULES
• BOUNDARIES
• LIMITATIONS
Now let's talk about them one by one.

Rules is where we allow the dog to jump around when they are being played with but they can't jump around for the sake of getting your attention or if they want you to play with them. Number 1 rule is you should always dictate when the play or excitement starts and ends.

Boundaries is where we teach the dog where they can exhibit excitement behaviour or playing. Either we allow them to only play outside or in the backyard. This way we teach them where they can play and where they can relax.

Limitations is where we teach the dog how they can be excited or how can they play or react to play and not jumping around, running around, barking. This way we can let them know their limitations.

Now you might wonder how this can help us. The answer is we are letting them exist on their own and not be clingy to us. We are teaching them how to behave properly and establishing our role as their leader for them to be followers. Separation anxiety is the way the dogs tell us that they are disagree with us leaving them.
Nuisance Barking Correction
Before we can correct nuisance barking we have to consider a lot of things. Is your dog barking with a purpose? Or just for the sake of barking? Is your dog feeling anything that's why he is barking? What I am trying to point out is we have to know what triggers your dog to bark before we can proceed with correction.

If your dog barks at the window when someone passes by or barks at dogs outside that means that your dog is barking with a purpose and that is either being territorial or being protective. If your dog is barking with a purpose then that can be easily fixed by redirecting your dog to other things or by asking your dog to stay in one place when you leave so that your dog will not feel the need to be territorial.

If your dog barks just for the sake of it then that is where the issue is because there are a lot of triggers such as the vacuum, birds outside, etc. This are normally caused by separation anxiety of dogs where they bark to call attention and this is where complains come in because this behaviours do not happen while we are at home. What we can do in these cases are training your dog to prevent separation anxiety or if it's too late then we can go for bark collars.
How Effective are Bark Collars?
There are a lot of discussions when it comes to bark collars because of this there have been a lot of variations that came out such as Citronella Spray Bark Collars, Vibration and Static Anti Bark Collars. This is where confusion from a lot of people comes in because they are unsure on what bark collar will work for their dogs and they are already hearing a lot of things about bark collars that's why they have doubts about getting one.

If you will ask me the best collar that I can suggest will be the Sportdog 10R Rechargeable Big Dog Bark Control Collar for me this is the best collar especially for first time users that are unsure on manually programming the collar to effectively correct their dog barking behaviour. The best thing about the Sportdog 10R is the Temperament Mode where the collar gives the correction to the dog starting from the lowest level up until it corrects the dogs barking and it will remember the level that the dog stopped barking so the next time the dog barks it will give the right correction. It is also waterproof so you don't have to worry about water accidents.
Conclusion
There are a lot of ways to correct your dogs nuisance barking but the best way is to talk to a professional in order to get the right advice in correcting the behaviour. You can always talk to us Thedogline and we will be more than happy to hear the story of your dog and give you professional advice for you and your dog to live a happy peaceful life together.


Here for you and your dog,
Colin Seal
---

Aussie Buyer Protection
Trouble Free Guarantees
Lowest Price / Best Deal
7 Day Support Line
Proud Aussie Family Business (Since 2003)
Free Dog Training Guide
Supporting Animal Rescue
Have a Question? Prefer to Order by Phone?

Best Deal Guaranteed

Free Training Guide

Shipped Same Day

14 Days 'Trade Up'

14 Day 'Trade up' Guarantee