Home
> Anti Barking Collars
Dog Barking Collars - 4 Easy choices to help you re-train your dog to new barking habits.
Citronella Dog Bark Collar | Barking Dog Deterrent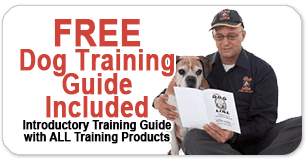 •

Which one should I Choose?

•

Is it going to change my dog's personality?

•

What if doesn't work? And...

•

How do they work?
Well, 14years ago the choice was not so great but i did some homework and look where i ended up. (Helping people concur those decisions and getting great results in curing barking dog problems.)

Now... There are so many different types i don't envy your position, which one do you need? What happens if it doesn't work? does the price match the quality?

We've got you covered on all points. We will help stop the complaints, take out the worry of 'what if it doesn't work' AND, show you how you can train your dog to new barking habits that the neighbours won't mind.

Plus... we help improve your relationship with your dog. You are no longer the 'Bad Cop' dog trainer, OR... 'that bl*#*dy neighbour with the noisy dog' And we will stop the nasty letters in the mail box, wondering when the shire will start to get involved.

We have a no risk Rental Bark Control Collar. We have 4 different types of Bark Collars from Electric or shock collars, Citronella Spray bark collars, Vibration and Ultrasonic. We have them for small barking dogs and Big Dogs. Simply click one of the 4 buttons below and find out more! Or you can give us a call at 1300 THE DOG
Electric / Static Bark Control Collars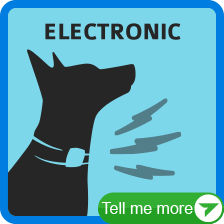 Our Electric Bark Control Collars are the most recommended and most effective type of Bark Collar for your dog. It uses a harmless static pulse that stimulates the muscles on the dog's neck to create a distraction from barking. Given proper training, your dog will stop barking unnecessarily, avoiding trouble from the neighbours and the rangers.

Our Electric Bark Collars range from different brands and models for all dog sizes and personality types. Sensitive dogs may need a more gentle level of static while more stubborn dogs may need a sharper knick. Our Bark Collars are handpicked from known and trusted brands worldwide so we can ensure its effectiveness and safety along with state of the art safety features incorporated on specific models.

Rentals are also available and are very popular amongst our customers. It's a no risk rental plan where you only need to pay for the balance of the product's price if you wish to keep the item instead of returning it.

Back to Top
Citronella Spray Anti Dog Bark Collars
Dogs that are more sensitive might not be suited for other types of Bark Collar Stimulation like static. Some timid dogs may need a softer approach. Citronella Spray is the next one in line and sprays a measured amount of citronella in front of your dog. The combined distraction from the sound of the spray and the smell of citronella makes it an effective tool when your dog understands how it works.

Our Citronella Spray Bark Collars work by detecting the bark either with sound and a built in microphone or with vibrations by using a sensor on the collar that is placed near the vocal chords. The bark collar then activates and sprays a measured amount if citronella to deter the dog from barking.

Choose from different brands and models for Big Dogs and Small Dogs, our standard Citronella Bark Collar which is a great all-rounder, and an affordable starter kit. They all work in a very similar manner but differ in features and sizes.
Back to Top
Vibration Dog Bark Collars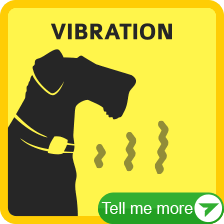 Vibration Bark Collars speak for themselves. They are Bark Control Collars that use vibration stimulation as a distraction from dogs barking unnecessarily. Since the vibrations are harmless, it is common for dogs to get used to it and ignore its effects. This allows the dog to continue barking and become a nuisance. This is a common situation with cheaper vibration bark collars.

Our Vibration Bark Collars are handpicked to ensure that they have the appropriate training and safety features to become effective. The vibrations are delivered on a random combination of short and long vibrations so the dog will get a new combination every time.

Vibration Bark Collars are perfect for small and sensitive dogs that are easily scared by other stimulation. It can also be used on dogs that have already gone through proper Bark Collar Training and only needs a softer reminder of what the collar does if they bark unnecessarily. It is more common to have vibration stimulation options on certain Bark Control Collar models than exclusive vibration only bark collars.

Back to Top
Ultrasonic Anti Bark Collars and Units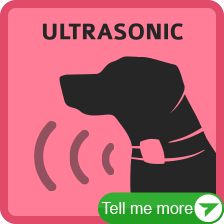 Ultrasonic Bark Control systems come in either Bark Collars or Stationary Bark Control Units that you can either mount or move from room to room. The most common on in our catalogue is an outdoor ultrasonic unit that is designed to look like a birdhouse. Ultrasonic bark units do not need collars on dogs so it can also work on your neighbors' dogs which have been recommended by the rangers.

Ultrasonic Sound is harmless but annoying to our dogs. They are inaudible to us humans so no need to worry about it getting triggered late at night. It works by listening for your dog's bark before activating and emitting a high pitched ultrasonic sound that will distract the dog from barking.

Our Ultrasonic Bark Control Collars and Units are best suited for dogs that are more timid and easier to train. Larger more stubborn dogs may not find the ultrasonic sound to be annoying or distracting thus defeating the purpose of controlling reducing nuisance barking. All of our ultrasonic bark collars and units are battery operated so you can switch out the battery when needed without stopping the training.

Back to Top

Aussie Buyer Protection
Trouble Free Guarantees
Lowest Price / Best Deal
7 Day Support Line
Proud Aussie Family Business (Since 2003)
Free Dog Training Guide
Supporting Animal Rescue
Have a Question? Prefer to Order by Phone?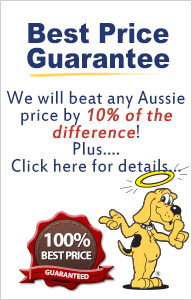 Best Deal Guaranteed

Free Training Guide

Shipped Same Day

14 Days 'Trade Up'

14 Day 'Trade up' Guarantee