Colin Seal
Colin founded The Dog Line back in 2003 after an incident where a dog had to be given away due to nuisance barking. Several training methods were performed to train the dog to at least reduce the barking to a minimum acceptable level for the neighbours, but all have failed because nobody was home to reinforce the training. This exact problem is now being dealt with by The Dog Line every day.

Born out of an unfortunate incident, The Dog Line in its early days was Colin setting out to find the best possible solutions to prevent that situation from happening again and offer them to anybody who is also in the same place. After a bit of research, Colin found the best systems in the industry and hand-picked each product which he thinks is the safest and most effective for dogs. Along the way, he also found solutions for dog containment and remote training. All of these products are now in the website, conveniently available for anybody in Australia.

Your dog's happiness, well-being and health are some of the top priorities that Colin is committed to. To reinforce that objective, a 7-day helpline has been established available for anybody who needs help with whatever behavioural problem they have with their pets as well as a full dedicated and caring team of people to help and advise you about the equipment available at The Dog Line.

The satisfaction from helping others is what Colin aims for every single day. While offering the best systems to customers, Colin is also giving back to the community by supporting and sponsoring Dog Rescue and the Shires. Donations were also made to the victims of the Victorian Bushfire in 2009.

In summary, by helping people with their pet problems and by supporting charities and pet rescue groups, fewer dogs are being abandoned due to behavioural issues and more dogs find suitable homes when they need a family.



Connect with Colin on:

Aussie Buyer Protection
Trouble Free Guarantees
Lowest Price / Best Deal
7 Day Support Line
Proud Aussie Family Business (Since 2003)
Free Dog Training Guide
Supporting Animal Rescue
Have a Question? Prefer to Order by Phone?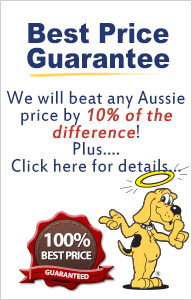 Best Deal Guaranteed

Free Training Guide

Shipped Same Day

14 Days 'Trade Up'

14 Day 'Trade up' Guarantee